2023
FACEBOOK update!
–

Do you follow our Facebook page Menzies Clan Society? We now have 2,013 followers on Facebook. Click on the link above to connect with our Menzies family from around the globe, catch up with all the latest news, photos, updates and articles both current and historical. Let's make it 3,000 by Christmas. We are also on Instagram and Twitter! plus our Youtube channel Clan Menzies.
---
2023 Menzies Clan Gathering is now SOLD OUT!!!

SIOL NA MEINNRICH !
THURSDAY 10TH to SUNDAY 13TH AUGUST 2023
Location: Castle Menzies,  http://www.castlemenzies.org/
Weem, Aberfeldy,
Perthshire, Scotland
Bookings: CLOSED.
---
Menzies Clan Society 2023 AGM
The A.G.M. of the Menzies Clan Society will be held in the Dewar Room of Castle Menzies on Saturday 12th August 2023 and
will be brought to order by Clan Society President Pauline Wyllie at 10a.m. The President will welcome the members present noting
an enormous response to attendance this year!

AGM minutes will be approved at the 2024 AGM
---

Menzies Clan Society 2022/2023 Annual Magazine
has launched and been sent out to all Members via post or email. To read the PDF version go to Publications in the Members private area.
Many thanks to Tom Stone on another terrific edition including many contributions from around the world.
---
Congratulations to our new Duke of Edinburgh seen here at Dewars Distillery in 2022.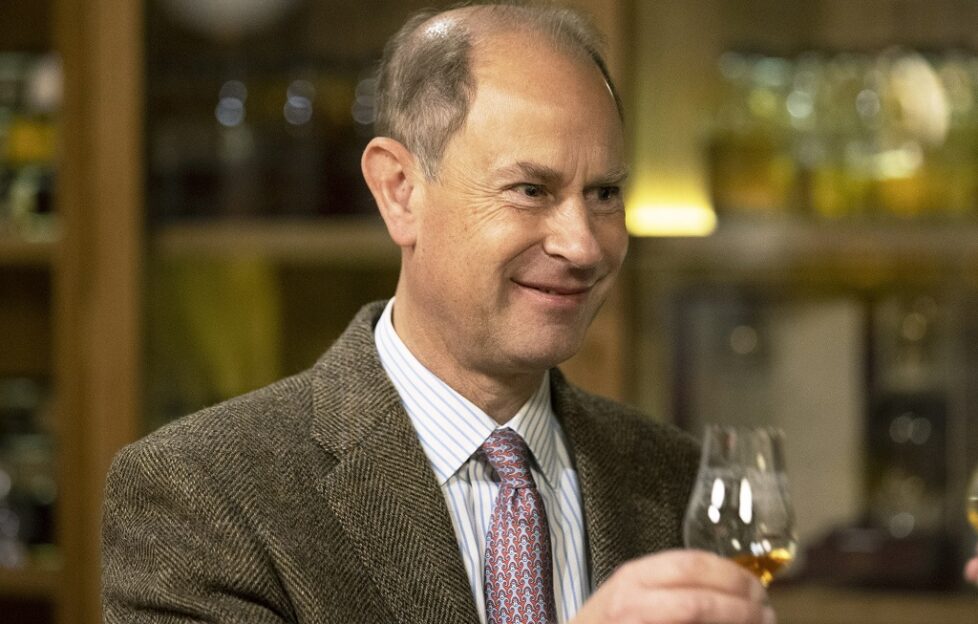 HRH Prince Edward, the Earl of Wessex and Forfar, visited Bacardi-owned Dewar's Aberfeldy Distillery in Perthshire,
where he met members of the team behind Aberfeldy Single Malt Scotch whisky and Dewar's Blended Scotch whisky –
holder of a Royal Warrant since 1893. The Earl enjoyed a tour of the on-site heritage museum – including its new exhibition
to celebrate this year's 175th anniversary of Dewar's – and learnt about the distillery's journey to become carbon neutral
with significant investment in sustainability initiatives that cut greenhouse gases, and protect the local environment.
---
A Message from our Membership Secretary Iain Menzies-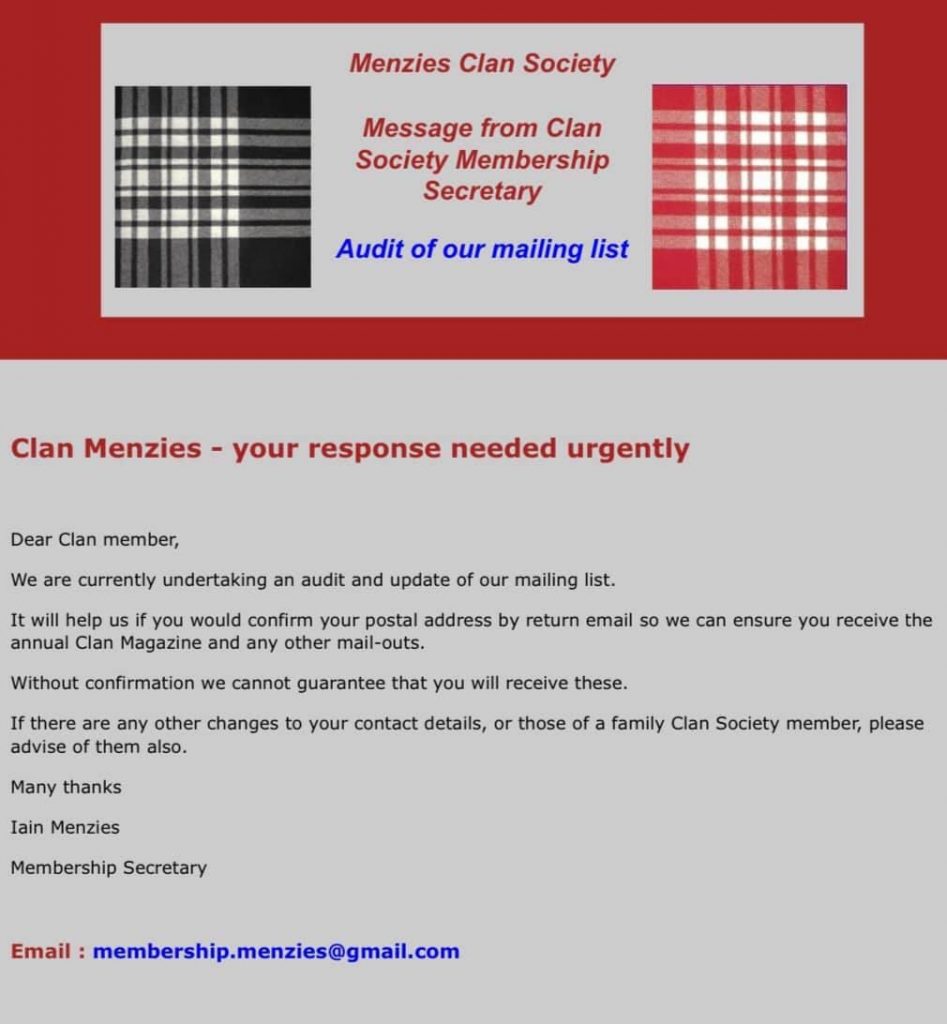 ---
September 2021
The 2021 Annual Meeting of the Menzies Clan Society of North America, Inc.
will be held at the Stone Mountain Highland Games, Stone Mountain, Georgia on October 16, 2021 at 1:00 p.m.
MCSNA Members please attend in person or by PROXY
For more details login to the Menzies Clan Society North America page in the Members Private Area or contact the MCSNA Treasurer at mcsnatreasurer@gmail.com.
---
August 2021
2021 Menzies Clan Gathering
Our annual Gathering was once again held at Castle Menzies and, due to international travel restrictions, we welcomed mainly UK members to the programme which was held on the 13th, 14th and 15th August.
The highlight was the unveiling of the Archibald Menzies bust in the 'Archibald Menzies Room' at the Castle. Our President Pauline did the honours and credit must go to Graeme Menzies and the Hon. Ted Menzies both from Canada, who brought to fruition their idea conceived a couple of years ago. Many thanks to all members of the Society globally for their generous donations in support of this project.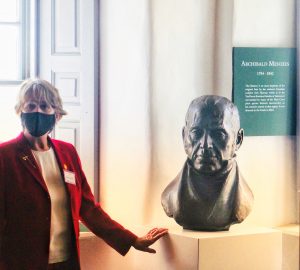 Our MCS Social Media team introduced a new initiative #MenZiesGenZ, representing our younger members.
Engaged as a roving photographer Torin Menzies covered the Gathering events producing great images that portrayed
the spirit and tradition of our Clan Society and were shared on the 3 MCS platforms. Thanks Torin!
Last but not least, a very big thanks to Tom Stone for organising and coordinating the 2021 Clan Gathering.
Tom works tirelessly every year to bring together our annual main event and everyone who attended this year's Gathering
agreed 2021 was thoroughly enjoyed and one not to be forgotten!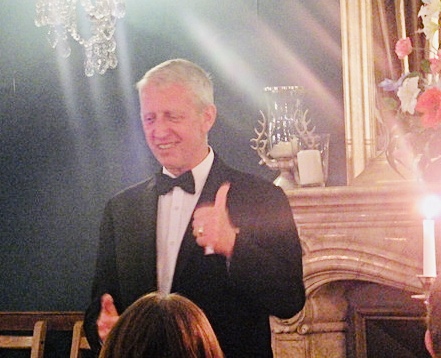 Thumbs up who will be attending in 2022?
---
Menzies Clan Society 2021 AGM
The A.G.M. of the Menzies Clan Society was held in the Dewar Room of Castle Menzies on Saturday 14th August 2021 and
was brought to order by Clan Society President Pauline Wyllie at 10a.m. The president welcomed the members present noting
that due to travel difficulties caused by COVID regulations there were fewer members than usual able to join the Meeting from overseas.

AGM minutes will be approved at the 2022 AGM.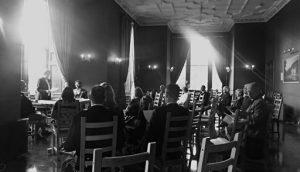 ---
June 2021
FIRE AT THE SCOTTISH CRANNOG CENTRE!
Update on Loch Tay's Scottish Crannog Centre.
Many MCS members will have wonderful memories of visiting the Crannog on Loch Tay over the years. We are sending supportive thoughts to all the wonderful staff at the Crannog, and those who have been involved with this hugely popular tourist attraction and education base, a living history museum including a recreated Iron Age house on the water at Loch Tay.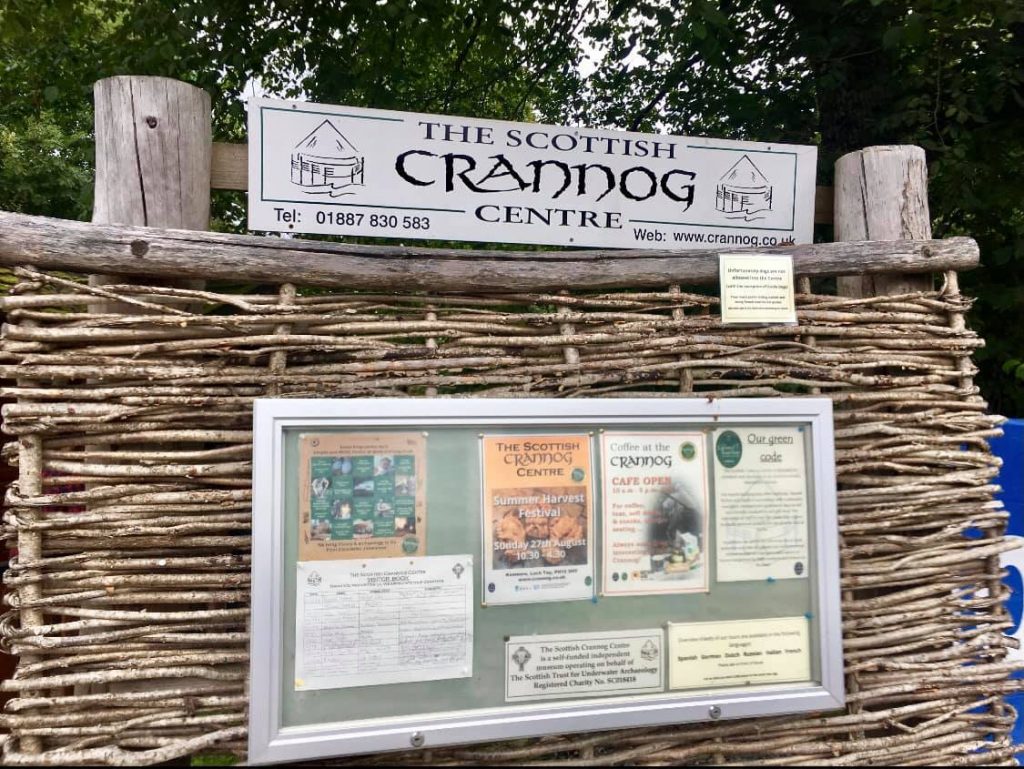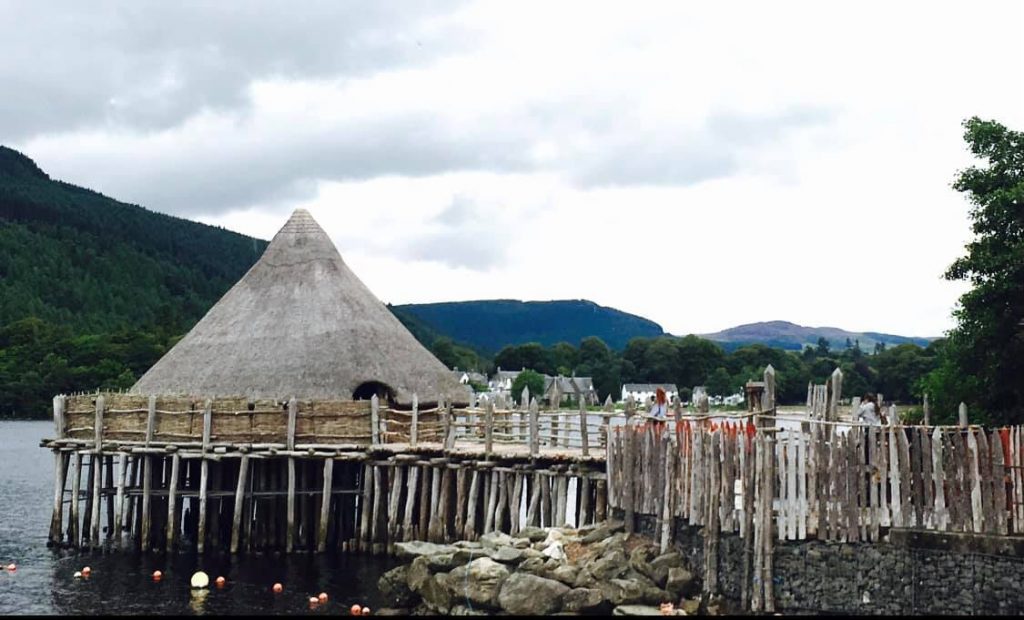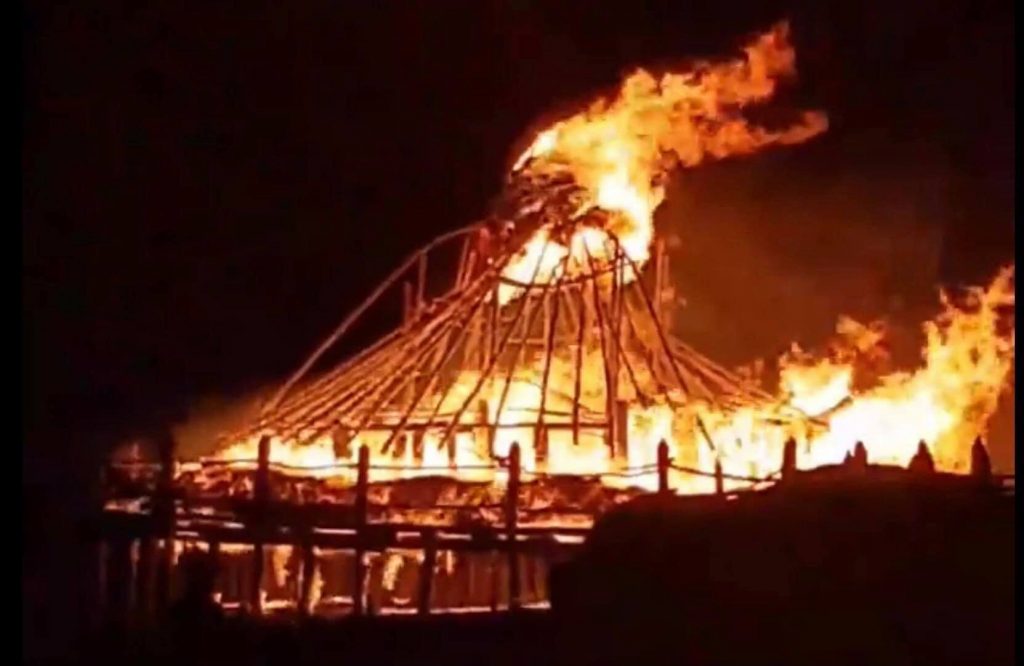 SAVE THE DATE!
IMPORTANT ANNOUNCEMENT FOR AUGUST 2021.
It is confirmed, our CLAN GATHERING will be held at Castle Menzies from 13th – 15th August 2021
You are invited to our main event of the year and we look forward to celebrating again at the Castle!
To attend our 2021 Clan Gathering… BOOK NOW!
Please Note: Unfortunately due to Covid 19, this years Programme will be slightly reduced.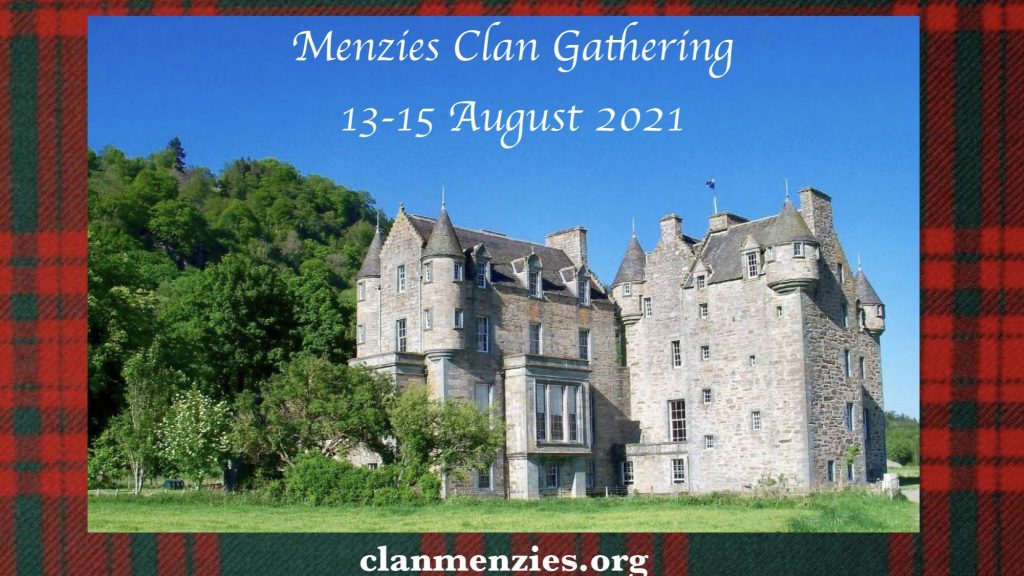 ---
April 2021
Welcome back Castle Menzies!
The Menzies banner is flying, signalling the Castle is open for the Summer 2021 season and Scott, our new Castle Manager looks forward to greeting you when you visit!
---
VIRTUAL NYC TARTAN DAY PARADE April 10, 2021.
"More Scottish fun than one can handle!!!!" says MCSNA Vice President Gordon Brown and Secretary Scott Gardner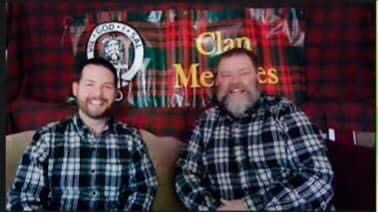 A big thank you to Karen Kane for organising our Clan Menzies representation and Zoom image for the VIRTUAL NYC Tartan Day Parade, April 10 2021. ⚔️
Attending Clan Society members were  Scott Gardner, Gordon Brown, Karen Kane, Joel Wallman, Rory & Lisa Menzies, Sean Menzies, and our President Pauline Wyllie.
---
April 2021
Thank you AWC Landscapes!
Castle Menzies looking fresh with its first cut of grass around the castle and the walled garden for 2021! Thank you to AWC Landscapes for doing such a magnificent job. The walled garden lawn on the lower level has never looked so beautiful. What do you think? (Sue ⚔️)
@awclandscapes on Instagram.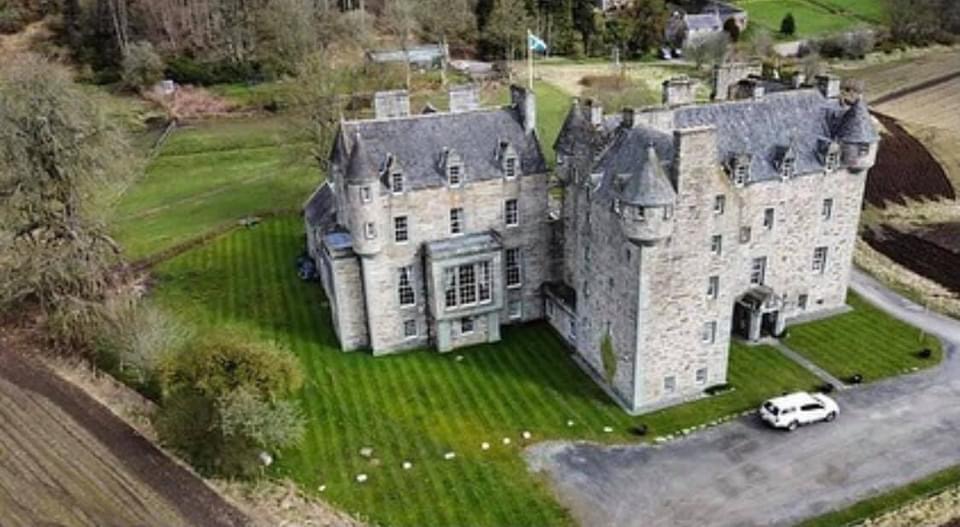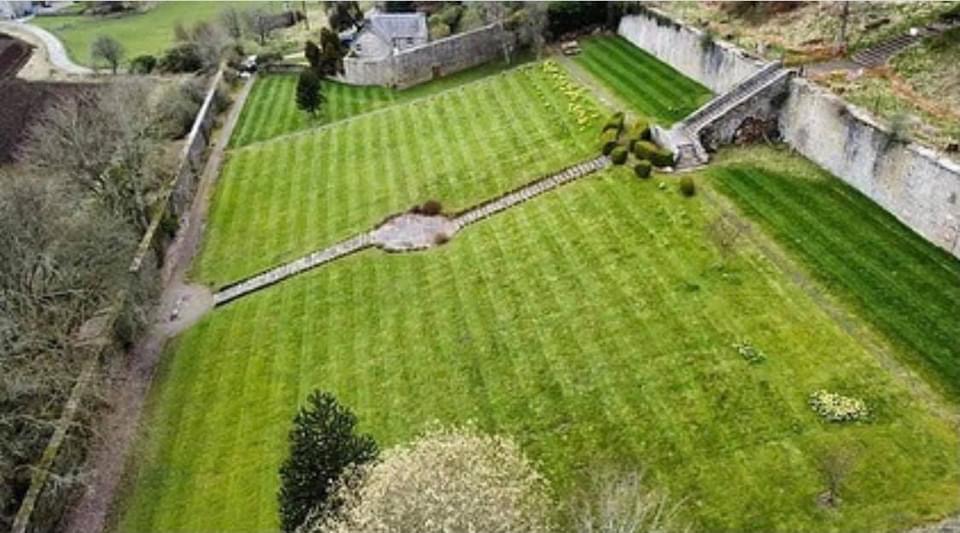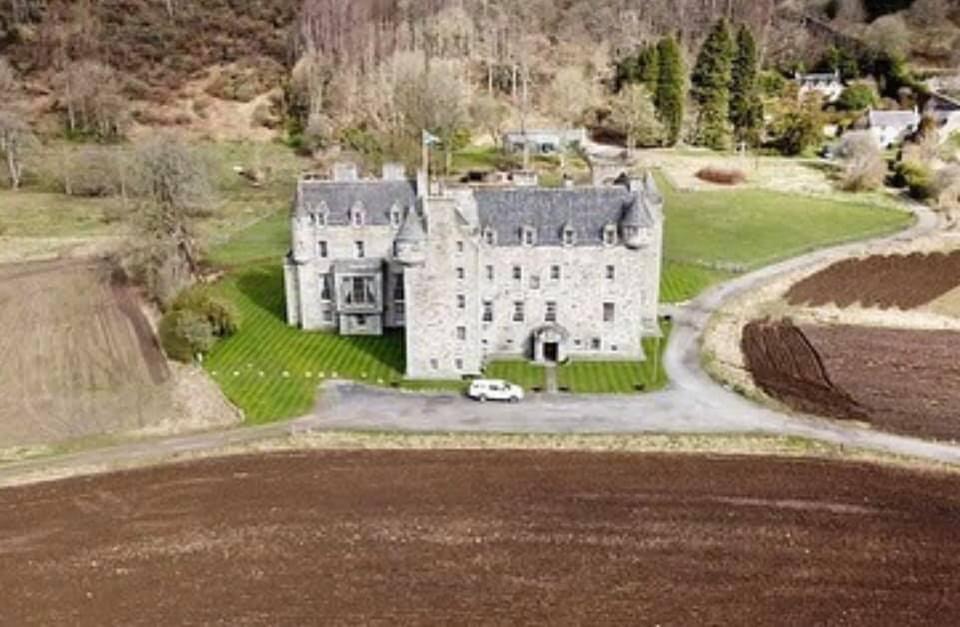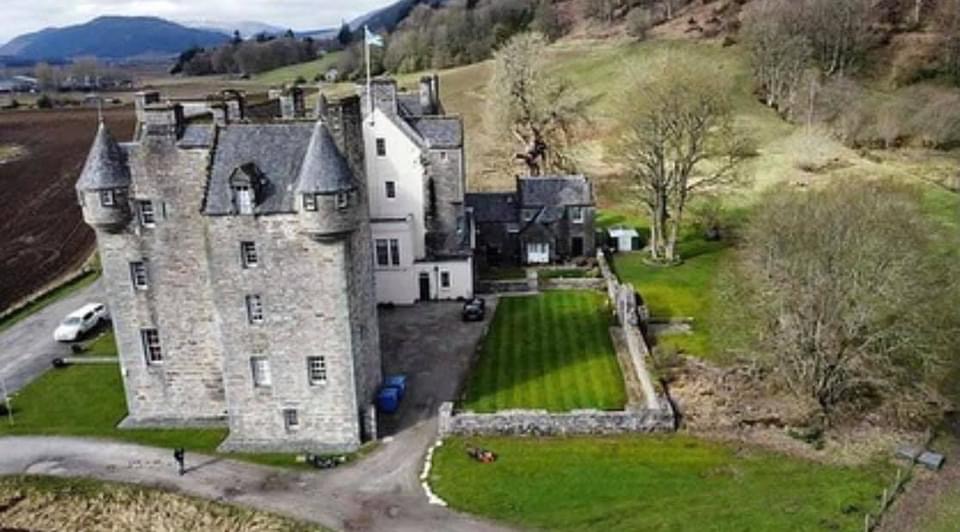 WEAR YOUR TARTAN & KILTS!
Dear Menzies Clan, Just a reminder that we will gather via Zoom tomorrow March 7 at 1: 00 pm EST for a screenshot to send to the Virtual Tartan Day Parade in NYC. Please share this invitation with family and friends.  Karen Kane (MCSNA) ⚔️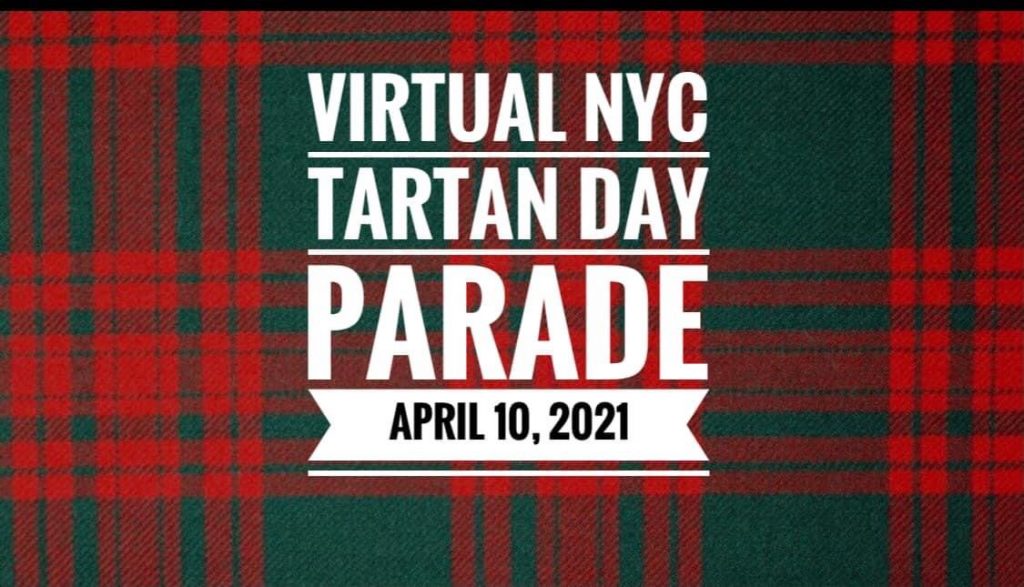 ---
March 2021
'Thank you for doing these videos, they are interesting and makes one eager to see the rest!
Vikki'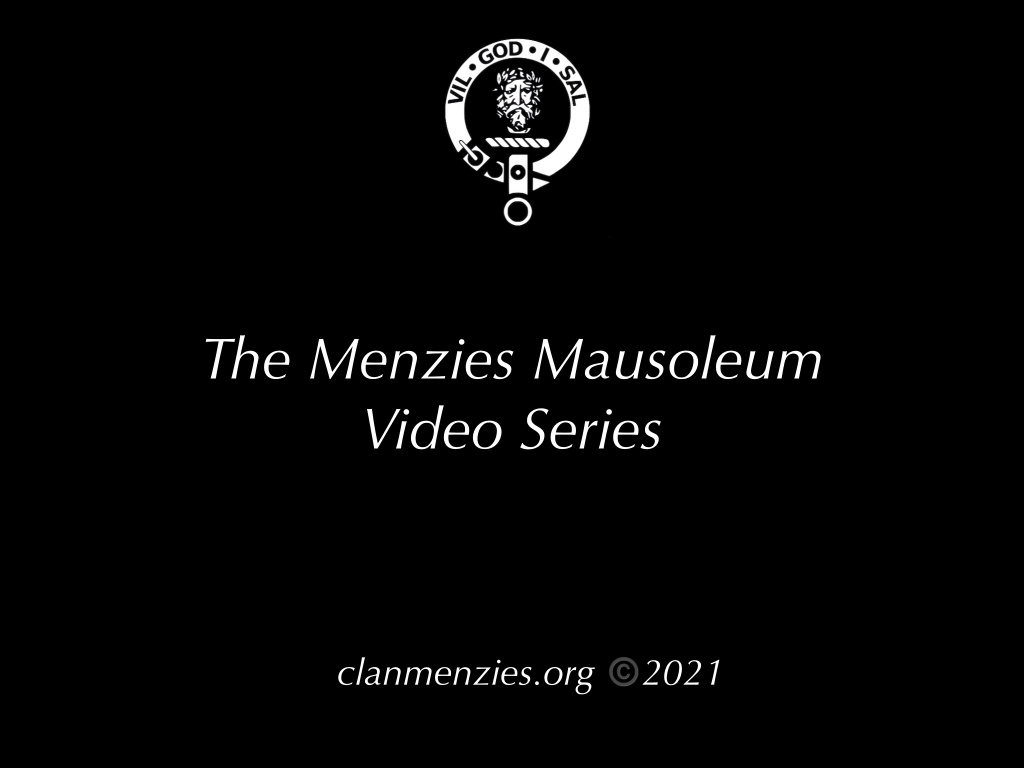 Don't miss our 4 part video series touring ' The Menzies Mausoleum' featured on our Social Media platforms- Facebook, Instagram,
Twitter and our Clan Menzies Youtube channel. Hosted by Tommy Pringle, Produced by Sue Barnes, and filmed by Tommy's son Jamie Pringle.
---
March 2021
Introducing our new Castle Manager!
Welcome to our tribe Scott McMaster, our new resident Castle Manager. The Castle is in good hands! A big blue Sky over the Tay Valley the day these terrific photos were taken by Scott at Castle Menzies!
Look forward to more photos as Spring approaches. ⚔️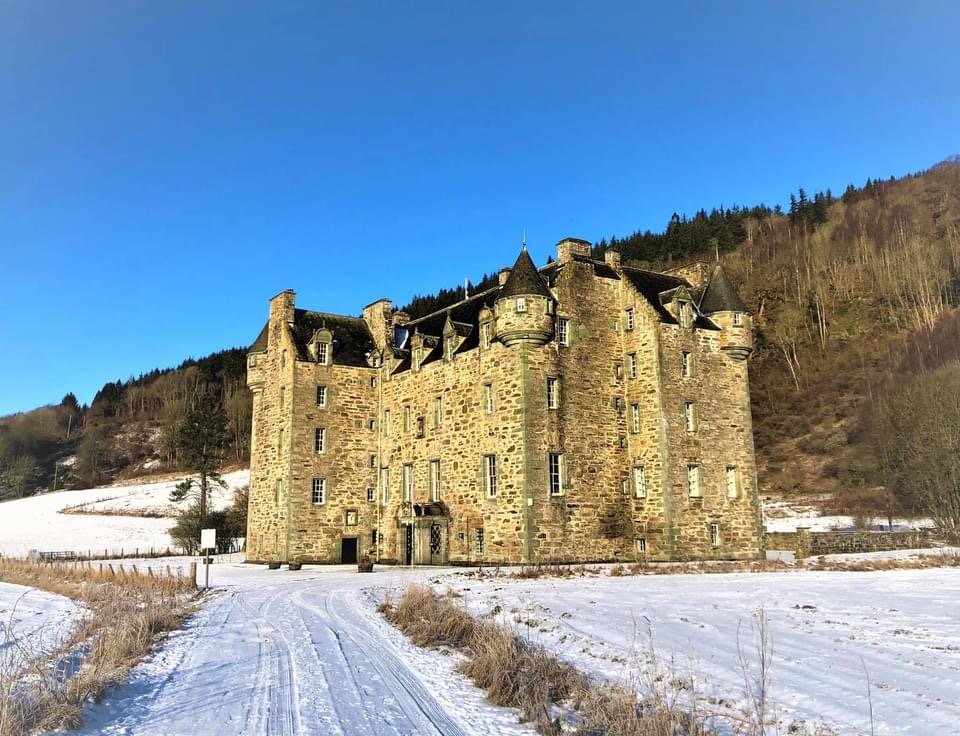 ---
March 2021
New Zealand Gathering 2021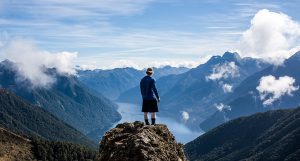 CONGRATULATIONS Lindsey and Rayelene for organising another cracking Gathering despite Covid restrictions in New Zealand.
A report from Penny Ure on the 11th Menzies Clan Gathering which took place at Invercargill, organised by Lindsay and Rayelene Withington.  
"The first NZ Gathering had taken place in Invercargill in 2000, run by Pamela Hall Jones, and this was followed by Gatherings every two years at different locations, alternating between North and South Islands.  
The return to Invercargill, which had been delayed from 2020 due to Covid-19, proved to be an extremely successful event. There were two coach tours, one to Riverton, the second oldest settlement in NZ, and the other to the Catlins.  
First stop on this second tour was Wyndham to visit the memorial gates dedicated to Dr J.R. Menzies, the first superintendent of Southland.   Three of his great grandchildren, David Griffiths, Penny Ure and Dot Griffiths handed over artifacts to the museum.
On the Saturday, many more events followed, including a dancing display, piping the haggis, a dinner and a ceilidh, and on Sunday, Kirking the Tartan followed by photos and a pub quiz and another meal.  
It was another wonderful weekend."
To read Penny's full report go to:
'Menzies Clan Gathering, March 2021 at     Invercargill'
---
February 2021
♥️♥️♥️
WOW!!!!
Snowy Scotland from space yesterday.. Thanks NASA!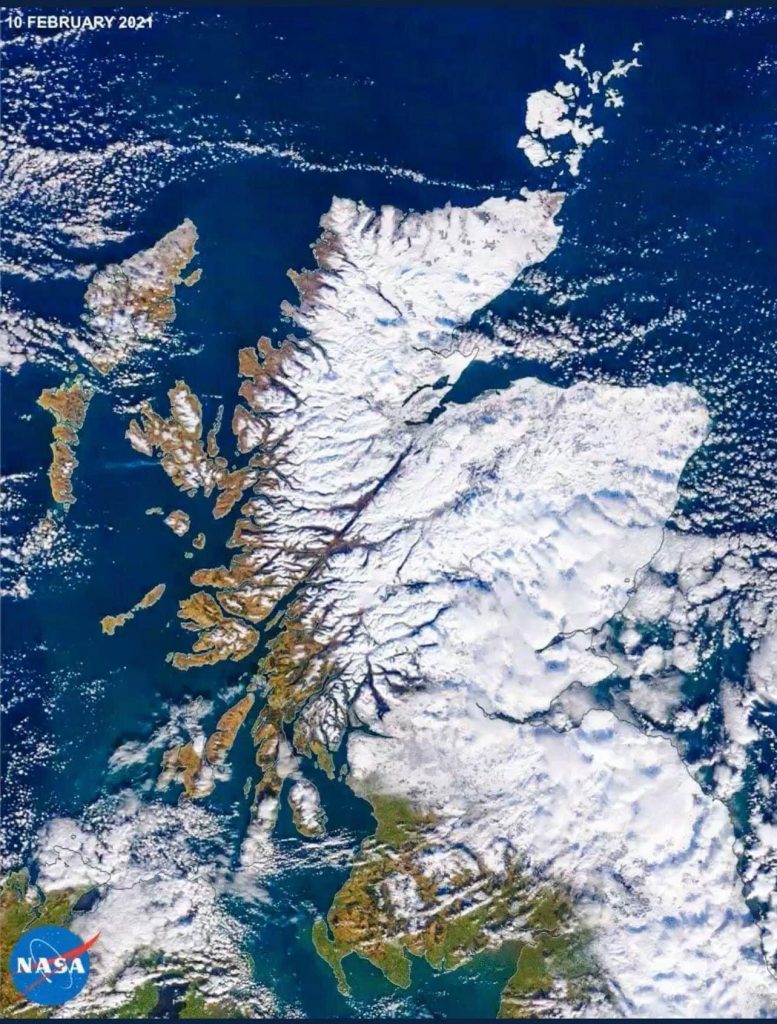 ---
January 2021
May 2021 bring us Health, Happiness and Laughter
⚔️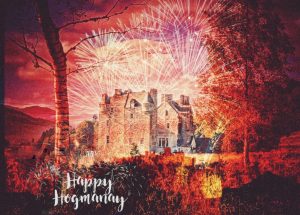 ---
December 25, 2020
To all our Members of CLAN MENZIES and MENZIES CLAN SOCIETY,
WE WISH YOU A VERY MERRY CHRISTMAS AND HAPPY HOLIDAYS.
Stay Safe and See You in 2021!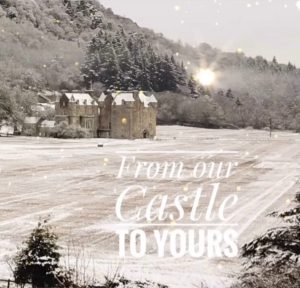 ---
December 2020
Have yourself a Dull, Boring and Bland little Christmas:
How the "Trinity of  Tedium" will be celebrating this year…
Jamie and Tommy Pringle hit the headlines of 'The Sunday Post'. Nothing dull or boring when these two are on the scene!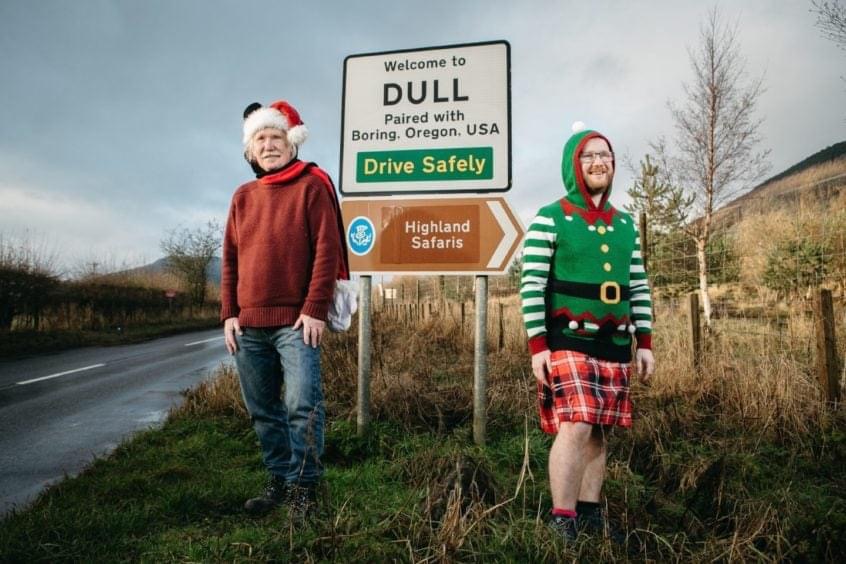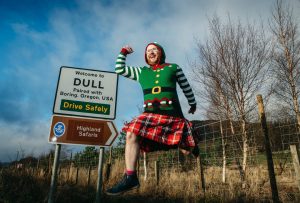 17/12/2020. Pics of Tommy Pringle with his son, Jamie Pringle, beside the sign of Dull, their hometown near Aberfeldy,
which has been twinned with Boring in the USA. Location: Dull near Aberfeldy.
---
November 2020
A discovery of Archibald Menzies
by Graeme Menzies
Our First Free Event on Zoom!
Sat, November 21, 2020 – 8pm (BST) UK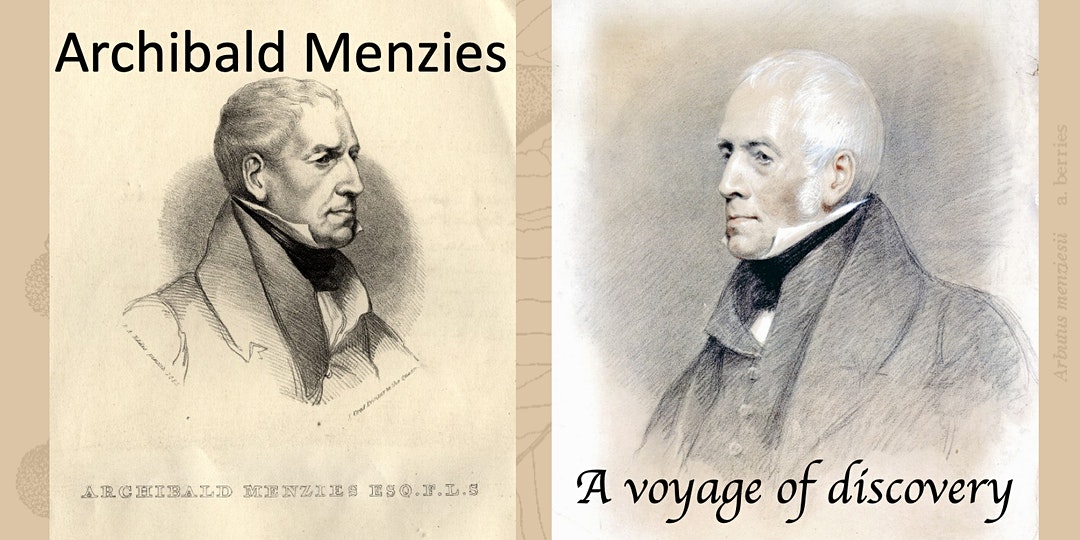 Go to our Youtube Channel to watch the Video of our very first Zoom Webinar including a Q&A and Discussion and a follow up Postscript of a unique Event created and presented by Graeme Menzies and co-hosted with Sue Barnes. Post Video production by Sue Barnes.
Using rarely seen images and revealing little-known facts, Graeme Menzies presented an overview of his discovery of Archibald Menzies.
Amazed to discover the Vancouver, Canada, bust of Archibald Menzies was the only one in the world, Graeme Menzies spent uncounted hours researching the personal story and background of one of the eighteenth centuries most brilliant – and most overlooked – botanists.
In this illustrated presentation, Graeme Menzies revealed the little-known and startling backstory of the Scottish gardener who navigated the halls of power as skillfully as George Vancouver charted the west coast of North America.
Graeme identified some remaining mysteries yet to be solved, and he challenges you to help tell the rest of the Archibald Menzies story.
Thank you Graeme and Sue for a successful and very informative night!
---
November 2020

The Menzies Clan Society Newsletter #17 has dropped in your inbox today.
Congratulations Alastair Menzies for a terrific edition, the third this year which is a record! It is jampacked with articles both of our historical past and current news from our members around the Globe. Beautiful images pull at the heart strings for Castle Menzies and the Scottish Highlands and here is a sneak peak from a post on Facebook.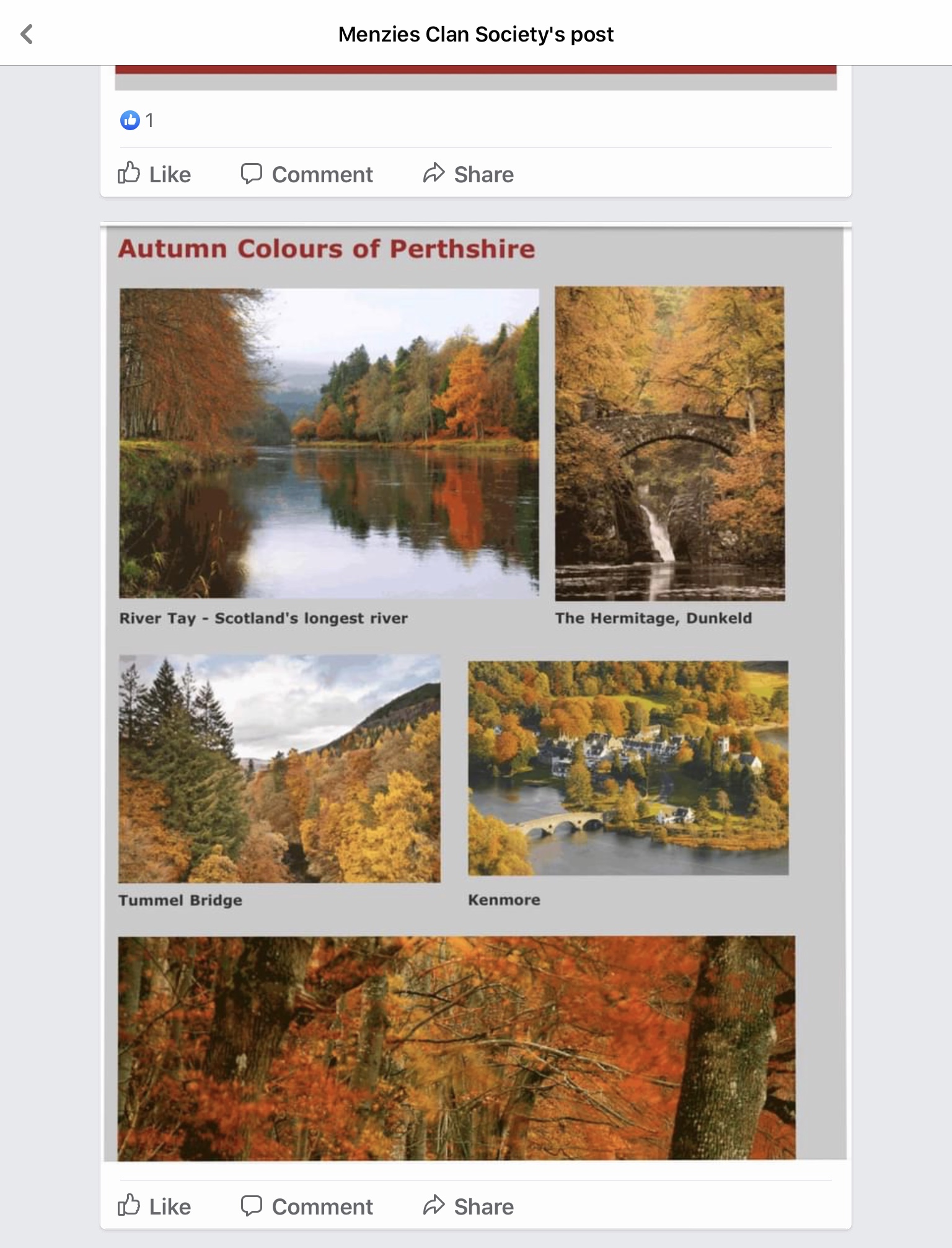 ---
October 2020
An Update

on Archie's Gravesite at Kensal Green Cemetry in London.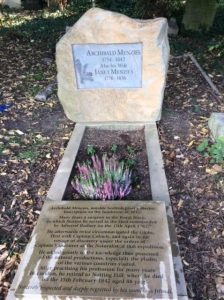 Fran Gillespie writes;
Hi everyone, I thought I'd send you the most recent photo of AM's grave which as you can see is being beautifully cared for by the wonderful lady who has taken on the job. She has planted a fine heather. She still refuses to accept any remuneration and has asked that instead I donate the ££ pa earmarked for that purpose to some charities, so I'll be doing that.
Best wishes,
Fran
---
September 2020
We all need a laugh in 2020!!!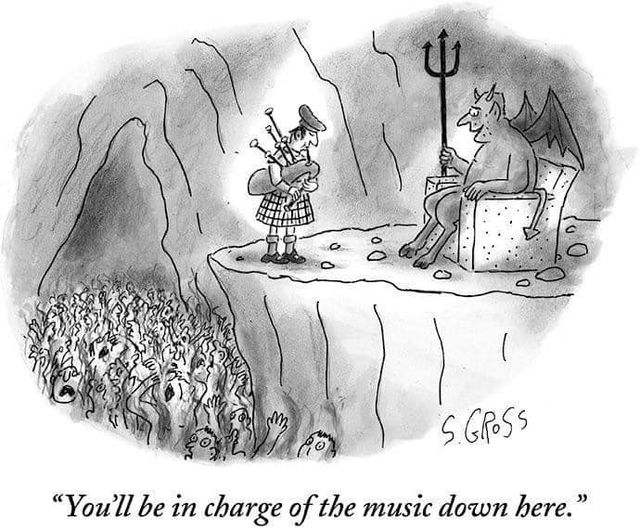 ---
September 2020
Go Anne!!!!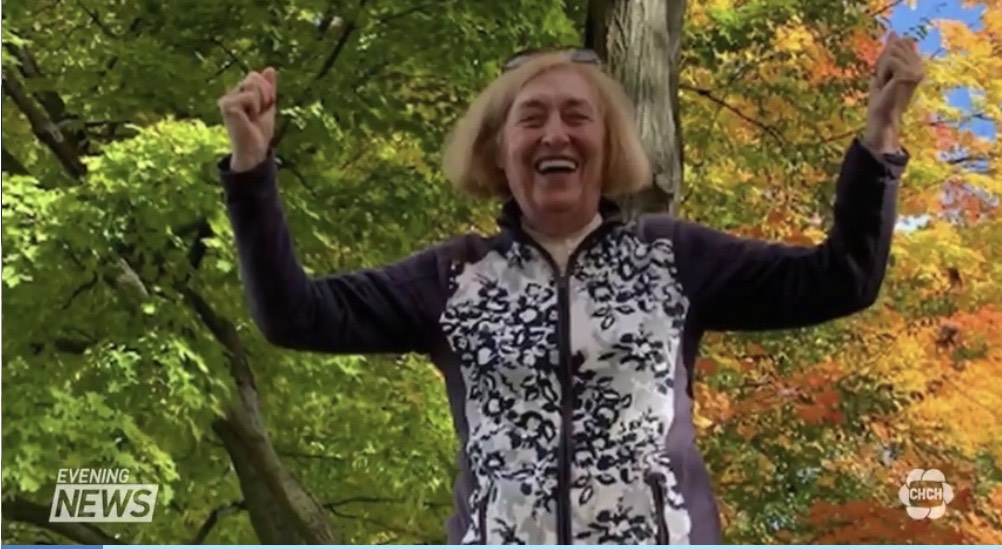 Our very own Anne Menzies Fergusson who lives in Hamilton, Canada makes the headlines in tackling the COVID pandemic one step at a time.
We are not surprised as Anne and her sister Rose are always the life of the party at our annual Gathering at Castle Menzies!
Here she is being interviewed on the Evening News on CHCH. Congratulations Anne from all members at Menzies Clan Society!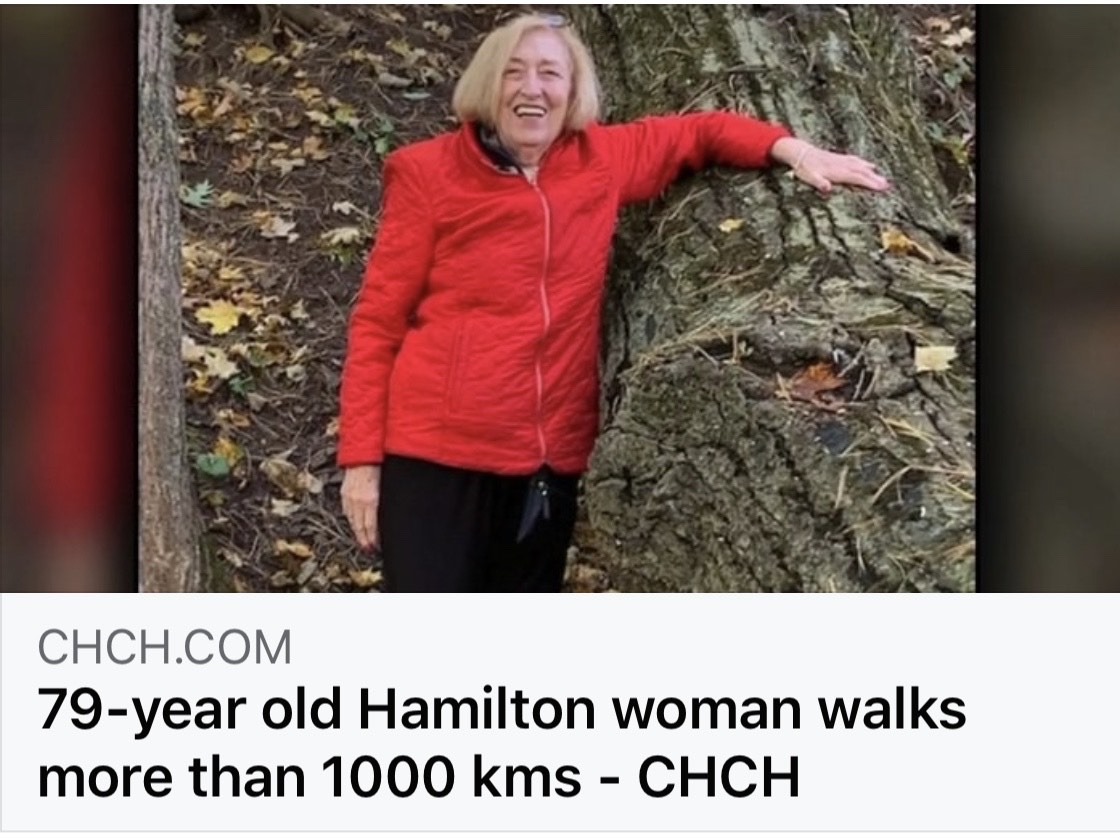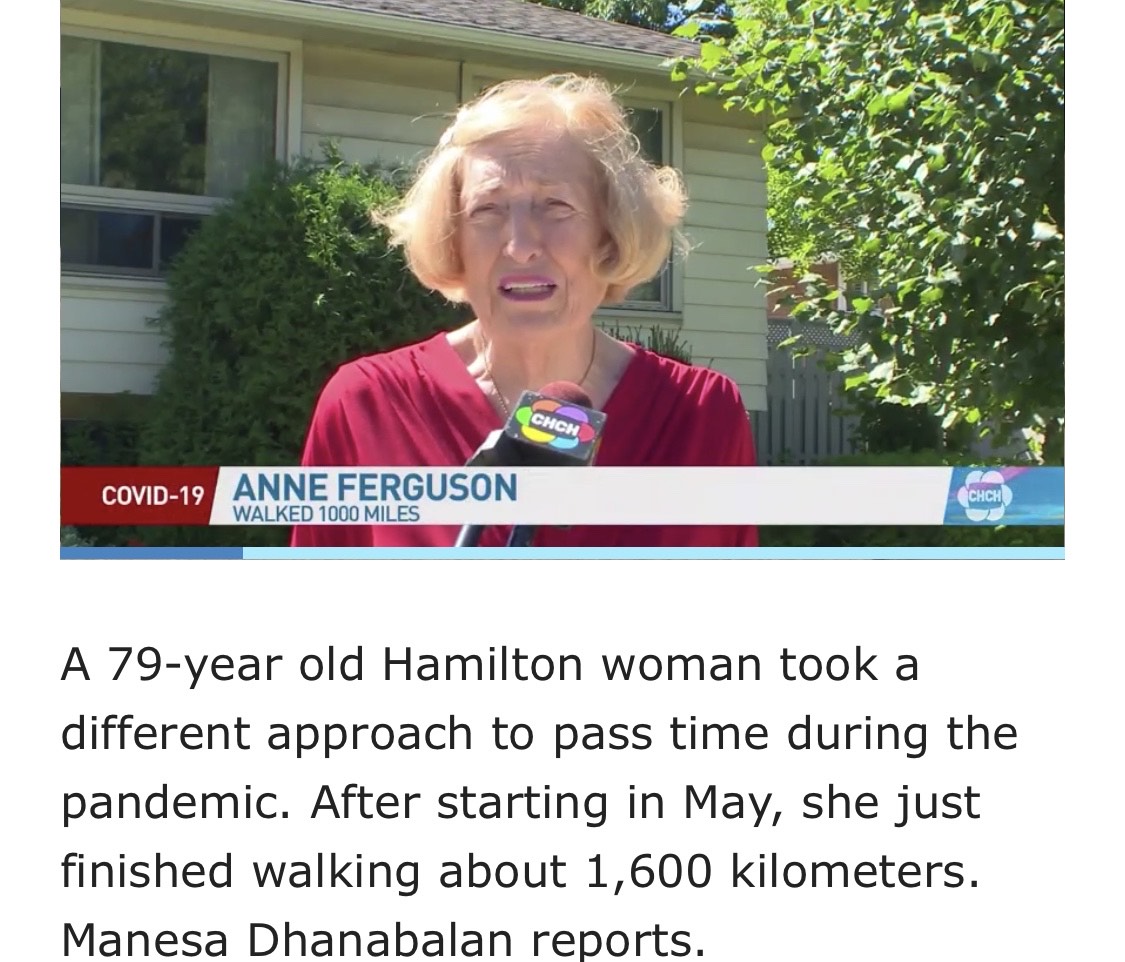 ---
August 2020
MENZIES HISTORY IN THE MAKING!

Update for the Menzies Clan Gathering August 2020.
We are delighted to announce a Virtual Gathering this year, which will premiere on our new Clan Menzies YouTube Channel.
Since cancelling our Gathering in Scotland due to the current pandemic, Council Members have been busy producing a one-off Virtual Gathering!
This exciting free to access programme will take place on Saturday August 8th 2020
and will feature some of our traditional activities, with a twist!
Save the date and keep an eye on our website clanmenzies.org and social media feeds for updates on the schedule of events and
how to confirm your place at our Clan Menzies digital celebration.
Look forward to seeing you virtually!
Tom Stone
Menzies Clan Society Gathering Organiser
---
July 2020
–

Do you follow our Facebook page Menzies Clan Society?
If so you will be familiar with our series WEEKEND READING. This is one of our latest posts for all our Dewar whisky lovers!
Thomas Robert Dewar 6 January 1864 – 11 April 1930 
Witty, charming, a born salesman and a natural extrovert – Tommy Dewar was the polar opposite of his more serious-minded brother, John. But this most colourful of Scotch whisky characters helped build John Dewar & Sons into the global success it remains to this day.
Gavin D Smith tells his story.
'​A teetotaller is one who suffers from thirst, instead of enjoying it.'
In a buccaneering era for blended Scotch whisky, when colourful characters were not thin on the ground, Thomas Robert Dewar, better known as 'Tommy', was one of the most vivid.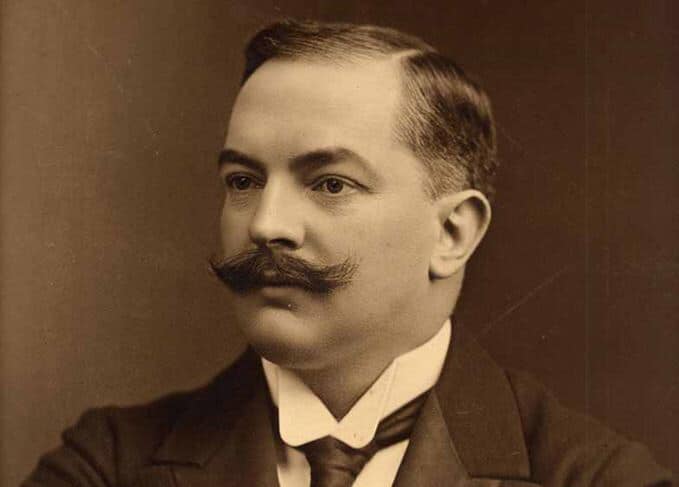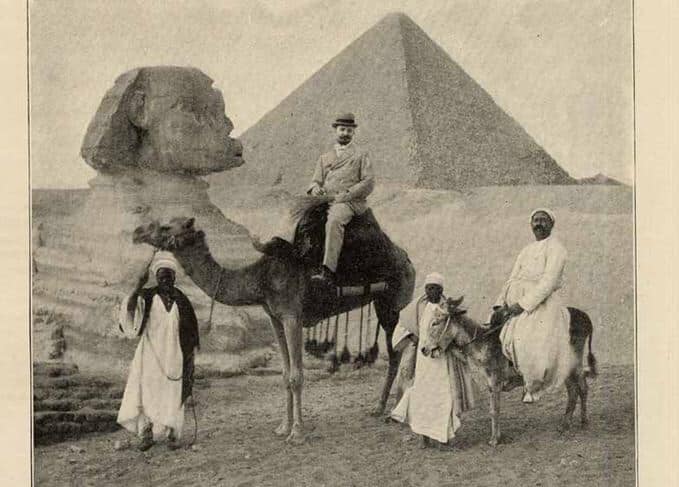 Born in Perth in 1864, he was the son of John Dewar, from a crofting family in the hamlet of Dull, near Aberfeldy. John had left home to work in his uncle's wine and spirits business in the city of Perth, ultimately becoming a partner in 1837.
He set up his own business on Perth High Street in 1846, going on to blend and bottle whiskies. His elder son John became a partner in 1879, a year before his father's death, while younger sibling Tommy joined the family company – renamed John Dewar & Sons Ltd – around 1881, also becoming a partner.
The two brothers could hardly have been more different in character, with the serious and understated John preferring to steer clear of the limelight and oversee operations from Perthshire, while Tommy was a flamboyant charmer and born salesman, with a ready wit and endless style.
At the age of 21 he was dispatched to London to try to develop business there, arriving with the names of two contacts who were to introduce him to key figures in the capital. Dewar was undeterred when one turned out to be bankrupt and the other recently deceased.
Thanks principally to his personal charm, wit and social skills, Dewar's blended Scotch was soon on sale in all of London's most fashionable restaurants and hotels. From around 1893 it was available at the Savoy Hotel, and Tommy Dewar has the record as the guest who stayed the longest – having a serviced apartment there from 1904 until his death in 1930.
Dewar was the toast of metropolitan society, with his much-quoted fund of humorous maxims becoming known as 'Dewarisms'. These included lines like: 'A philosopher is a man who can look at an empty glass with a smile', or: 'We have a great regard for old age when it is bottled', and: 'Of two evils, choose the more interesting.'
In 1893 John Dewar & Sons Ltd received Queen Victoria's Royal Warrant for the supply of whisky, and Tommy numbered the Prince of Wales, the future King Edward VII, among his friends, along with Thomas Lipton, who did for tea what Dewar did for blended Scotch. The two travelled and sailed yachts together, being dubbed by the press 'Tea Tom' and 'Whisky Tom'. Tommy Dewar owned only the third motor car – a Benz – to be registered in Britain, after those belonging to the Prince of Wales and 'Tea Tom'.
​​'​Keep advertising and advertising will keep you.'
Dewar was a master of publicity, and, at the Brewers' Show in Birmingham during the 1890s, the Dewar's stand – the only one representing a whisky company – was allocated a remote corner of the hall, so Dewar employed a bagpiper in full Highland dress to play loudly and draw attention to the stand. The fuss made by this shameless stunt duly found its way into the newspapers, giving the whisky brand invaluable exposure.
He exploited the great opportunities offered by print advertisements and also had an eye-catching illuminated sign installed on the old Shot Tower near Waterloo Bridge in London. Using 1,400 coloured light bulbs, six miles of electric cable and a programmed circuit, the 'advert' featured a Highlander who poured and drank glass after glass of Dewar's whisky, while his kilt appeared to sway in the breeze. The advert was 68ft high and was said to be the largest mechanical sign in Europe.
Most innovative of all, however, was what is claimed to be the first motion picture advert, also featuring Highlanders, which was screened on a New York rooftop around 1898 to much astonishment.
With business thriving, the Dewar brothers decided to build their own distillery to guarantee supplies of malt spirit, having initially acquired the small Tullymet distillery near Ballinluig in Perthshire. They operated this until 1910, but in the meantime constructed Aberfeldy distillery between 1896 and 1898, just a few miles from their father's birthplace. Royal Lochnagar, Glen Ord, Pulteney, Aultmore, Parkmore and Benrinnes distilleries were all added to the company's portfolio during the next couple of decades. Dewar's also had shares in Yoker distillery near Glasgow and, along with W P Lowrie, purchased Port Ellen on Islay.
'​We should not say how's business, but where is business.'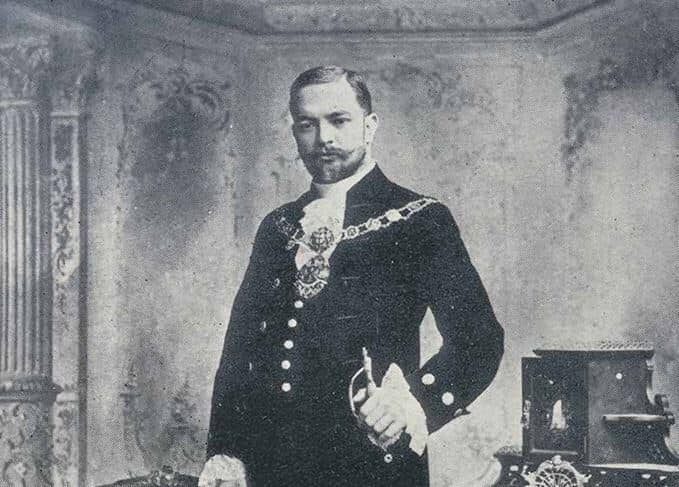 By 1891, agents for Dewar's were in place as far afield as South Africa and Australia, and the following year Tommy Dewar embarked upon an epic two-year world tour, visiting every continent in the world. By the time he returned home he had appointed 32 agents across 26 countries and opened a New York office. Dewar's White Label was soon the leading blended Scotch whisky in the USA, a position it still holds to this day.
Tommy Dewar's travel journals were fashioned into an entertaining book, entitled A Ramble Round the Globe, published in 1894 and, three years later, he was appointed the youngest ever Sheriff of London. Politically, he was a confirmed Tory and was elected as the Member of Parliament for the constituency of St George's in the East End in 1900, serving for six years before losing his seat to a Liberal.
Knighted in 1902, after the accession of King Edward VII to the throne, he was created a baronet in 1917 and elevated to the peerage as Baron Dewar of Homestall in Sussex two years later. Brother John, whose vitally important role in the success of the family firm should never be underestimated, had become the first 'Whisky Baron' in 1917, assuming the title of Baron Forteviot of Dupplin.
The family firm had merged with that of James Buchanan in 1915, though each kept its separate identity. What was titled Buchanan-Dewar Ltd was ultimately absorbed by the Distillers Company Ltd (DCL) in 1925, with John and Tommy taking seats on the DCL board.
Like his fellow blended whisky entrepreneur and rival James Buchanan, Tommy Dewar embraced the life of an English country gentleman, owning and breeding racehorses, as well as greyhounds, poultry, waterfowl and pigeons. During the First World War he lent his pigeons to the armed forces, and they were used to carry messages on various battle fronts.
In racing circles his best horses were Challenger and Cameronian. Both were home-bred by Dewar, with Cameronian winning the 1931 2,000 Guineas Stakes and Epsom Derby, while Challenger became the leading sire in the US after being sold to a new owner following Dewar's death. This occurred in April 1930, when he was aged 66, only five months after his brother John's death. Tommy Dewar was cremated at Golders Green Crematorium and, as he had never married, the baronetcy became extinct with his passing.
One apocryphal story nicely sums up the character of Tommy Dewar. The Scottish singer and comedian Sir Harry Lauder was a friend and frequent visitor to Dewar's Homestall Manor estate. Lauder was known to be careful with his money, and liked to get something for nothing. He asked Dewar if he could have some of the pigeons he had bred to take home with him to Scotland. Dewar obliged, and the birds were duly caged and sent north with Lauder by rail.
What Tommy Dewar had neglected to tell Lauder, however, was that he had given him homing pigeons…
Article by Gavin D. Smith for scotchwhisky.com magazine.
---
June 2020
More Cancellations!
Thank you Gordon Brown Esq, Vice President of Menzies Clan Society North America branch for notifying us
of the cancellations of both the 15th Annual Jamestown Regional Celtic Festival in August and the
Stone Mountain Highland Games in October.
We look forward to attending both in 2021. Attached is the official notification for publication for both organisations.
Vil God I Zal! Geal 'us dearg a suas
---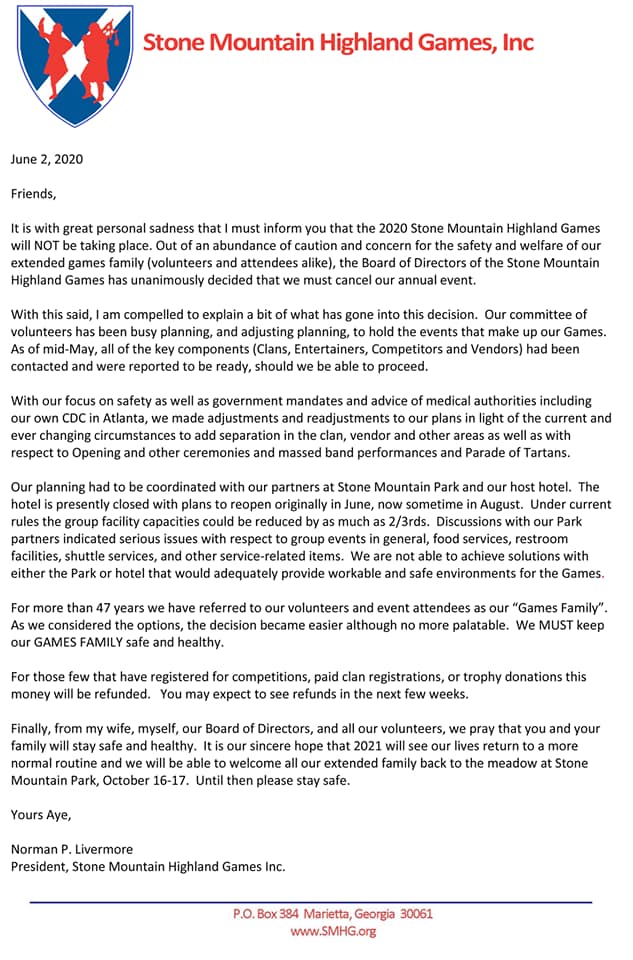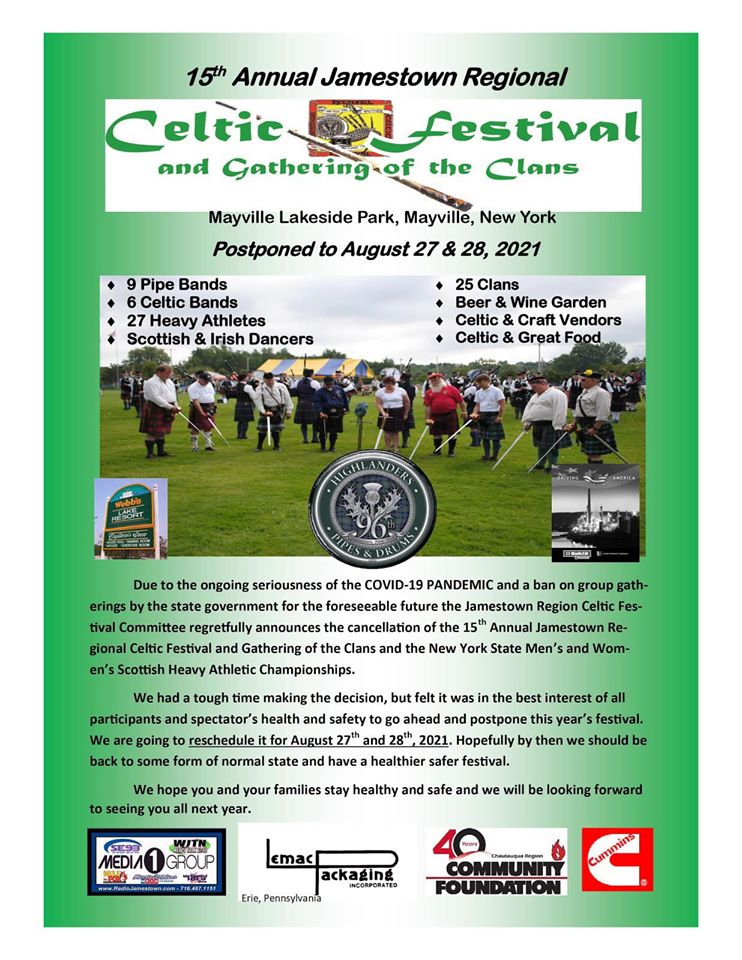 ---
May 2020
Important Announcement!
Clan Gathering 2020 – CANCELLED!
After careful consideration, the Clan Council has reluctantly decided that this year's Clan Gathering will not take place.
Tom Stone, Gathering Organiser said: "Having looked at all the factors involving travel, accommodation and existing restrictions on social distancing, it was unanimously agreed that we should not hold this year's Gathering. Our primary priority and responsibility is for the health and well-being of Clan members and that coupled with some economic uncertainties, influenced our decision.
Additionally, the Castle Trust currently has no plans to open the Castle to visitors until late Summer."
We look forward to seeing you at the Gathering in 2021 and will be working on making this an even more special event than usual.
Look out for some social media-based activities around the days of the Gathering this year as we plan to live-stream some activity from Clan members who live near the Castle!
---
April 2020
The Menzies Clan Society Magazine 2019/20 Edition out now!
Click our cover to open and read-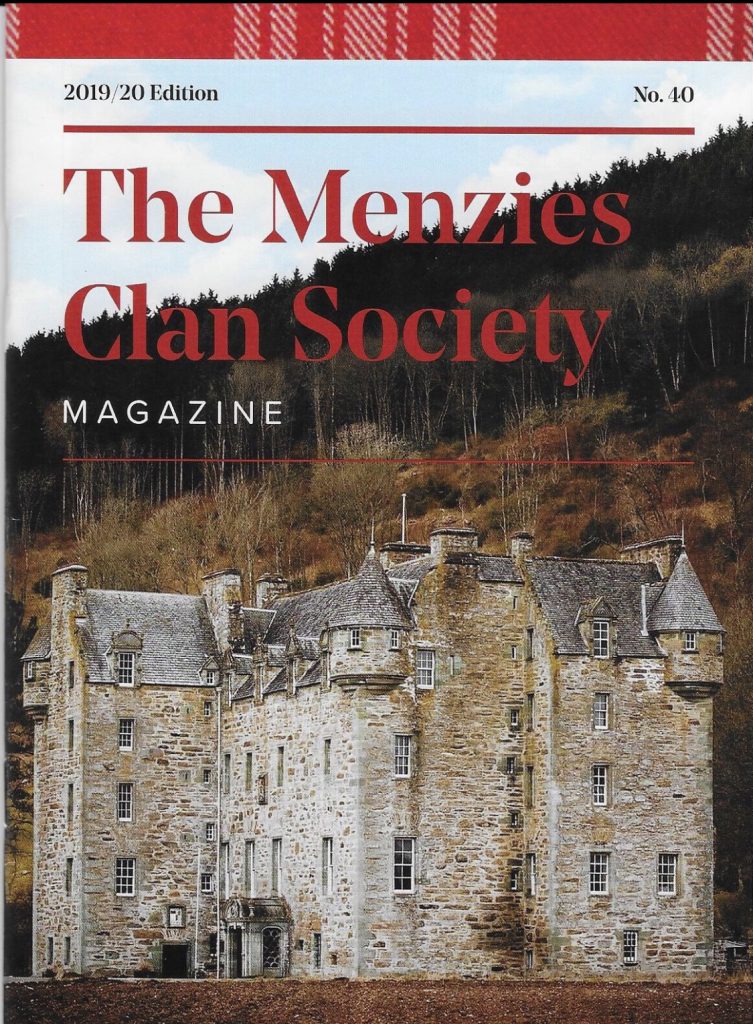 Our magazine Editor Tom Stone has published a most beautiful edition of the MCS Magazine with lots of updated information, news and articles and professional images. Most definitely a worthy keepsake for all Clan Society Members.
We hope that all Clan members have received their copy of the 2019/20 Clan Magazine which was sent out at the start of March. If for any reason you have not received your copy, please let us know and we will forward an electronic copy immediately and a hard copy as soon as the Coronavirus permits. You can contact Tom via email.
---
April 2020
Archie's Bust Update!
New pics from the foundry!
Hi everyone – Stephen Harmon just sent some new photos from his foundry and we wanted to make sure you saw them first. Looks like he's making great progress on Phase Two of the project: casting a twin from the mold. Please share these pics and your enthusiasm for the project with your friends and colleagues interested in art, gardens, history, ancestry, and adventure!
Cheers, Graeme & Ted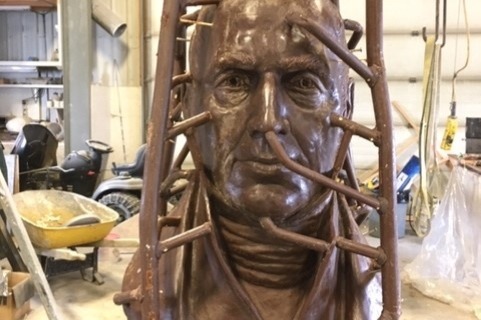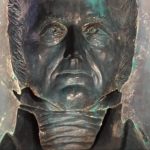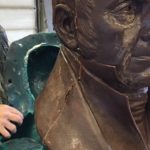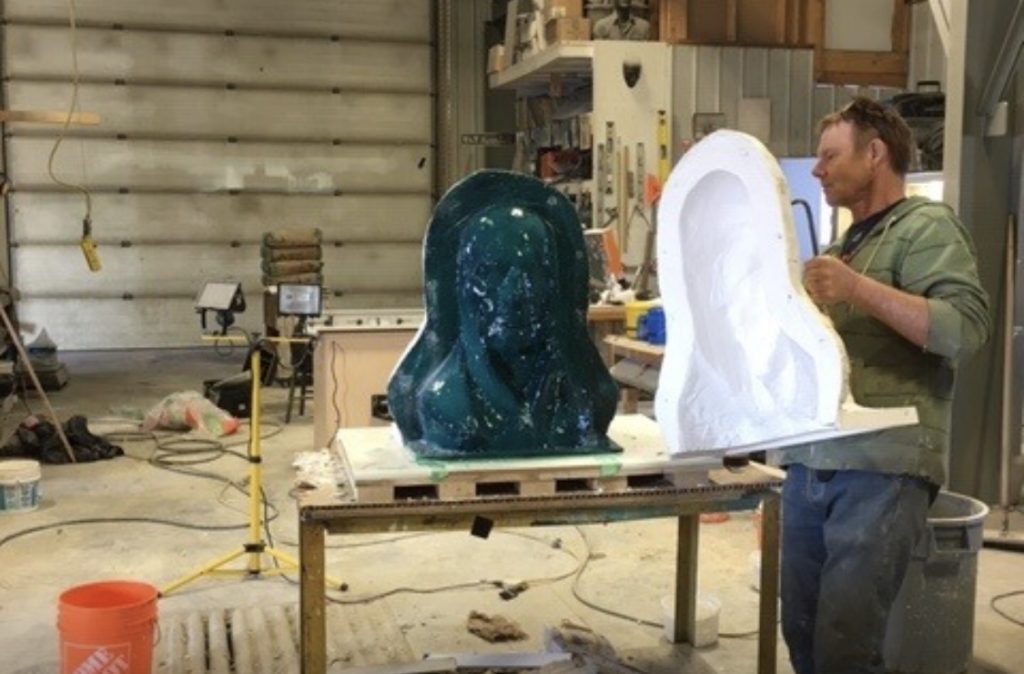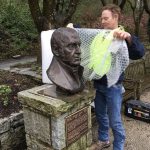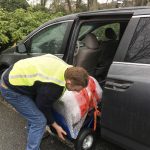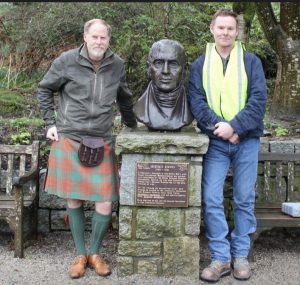 ---
April 2020
HOT OFF THE PRESS!
"Archie hits the Perthshire Daily Record"
by Graeme Menzies, Organizer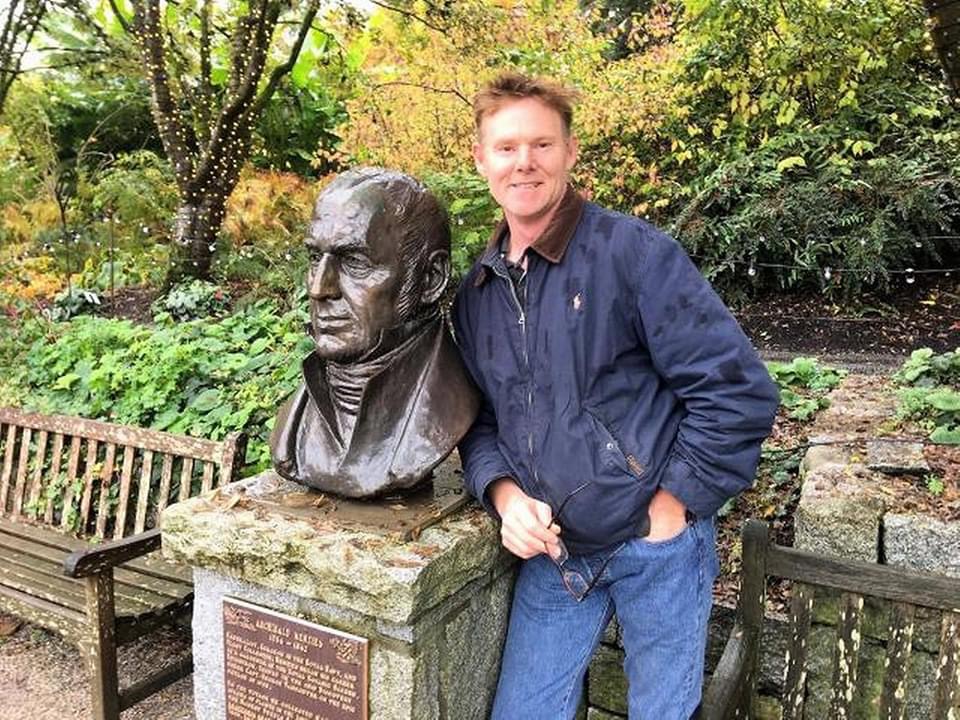 Ted and I wanted you to be the first to see this article about your bust project. We hope this piece from the Perthshire Daily Record will help raise awareness of the project and encourage more people to get on board. A few other media in Canada have also expressed interest in our project, and we hope in time others will share the word. Thanks again for your support – please share this article with your personal network!
Cheers,
Graeme and Ted
www.dailyrecord.co.uk/perthshire-plant-hunter-honoured-bust
---
April 2020
"Menzies Clan Gathering 2020"
Update on COVID-19:
The Clan Council is meeting in early May to discuss our annual Clan Gathering at Castle Menzies, as we have had many enquiries for the event in August.
Bearing in mind the current Coronavirus situation globally, it is very much hoped that we will continue to have a 2020 Gathering, circumstances permitting. However this will depend on Government recommendations regarding gatherings of this nature and indeed the safety and health of all MCS members attending and of the Castle staff.
We will update members by Facebook, Instagram, Twitter and on our website clanmenzies.org after the May Council meeting.
Thank you all for your understanding!
---
April 2020
Easter Greetings from Castle Menzies!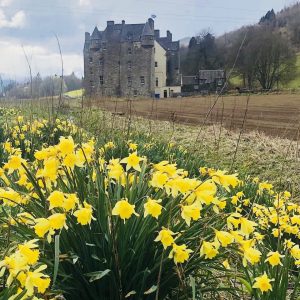 ---
March 2020
A Message from:
Chief David R. Steuart Menzies of Menzies
27 March 2020
It is during times like this that friends, family and our communications are most important. It is the spirit which embodies the Clan philosophy and during times of hardship where it comes to the fore. It is now when we must support, with calmness, generosity and kindness whils't we cannot socialise as normal and must keep our distance. We can all communicate via telephone, social media and video calls. Think not just of those close to you but of those you have lost touch with or someone who might be lonely and reach out to them too. My thoughts are with the Clan in these troubled times; together we will find strength and unity in our shared history.
I wish you all good health and be safe.
Vil God I zal.
---
April 2020
ARCHIBALD MENZIES; CASTLE OR BUST!
Please Donate To our Fundraiser!
The Archibald Menzies bust project is off to a great start, and ALL Menzies are invited to participate in this unique artistic-historical-cultural campaign.
$$ for Stage One have been raised. That was the easy part! We now need to raise over $10,000 to get Archie ready to fly to Scotland and take his rightful place in the Walled Garden at Castle Menzies.
To donate to this very worthy cause for all Clan Menzies members, please go to gofundme.com
Thank you in advace for your donations!
---
March 2020
Due to the COVID-19 Virus pandemic, the following Events have been cancelled:-
On June 6, 2020
*Allegany County Celtic Festival
On April 4, 2020
*MCSNA Annual General Meeting 1pm (New York)
* Tartan Day Parade (New York)
Contact Representatives of Canada and North America for all event inquiries including any interest in new events, fundraising or event hosting /co-hosting.
---
February 2020
How wonderful does Castle Menzies look even with all the flooding happening this month! Image credit:©️2020 Eleanor Laurie, posted on Facebook.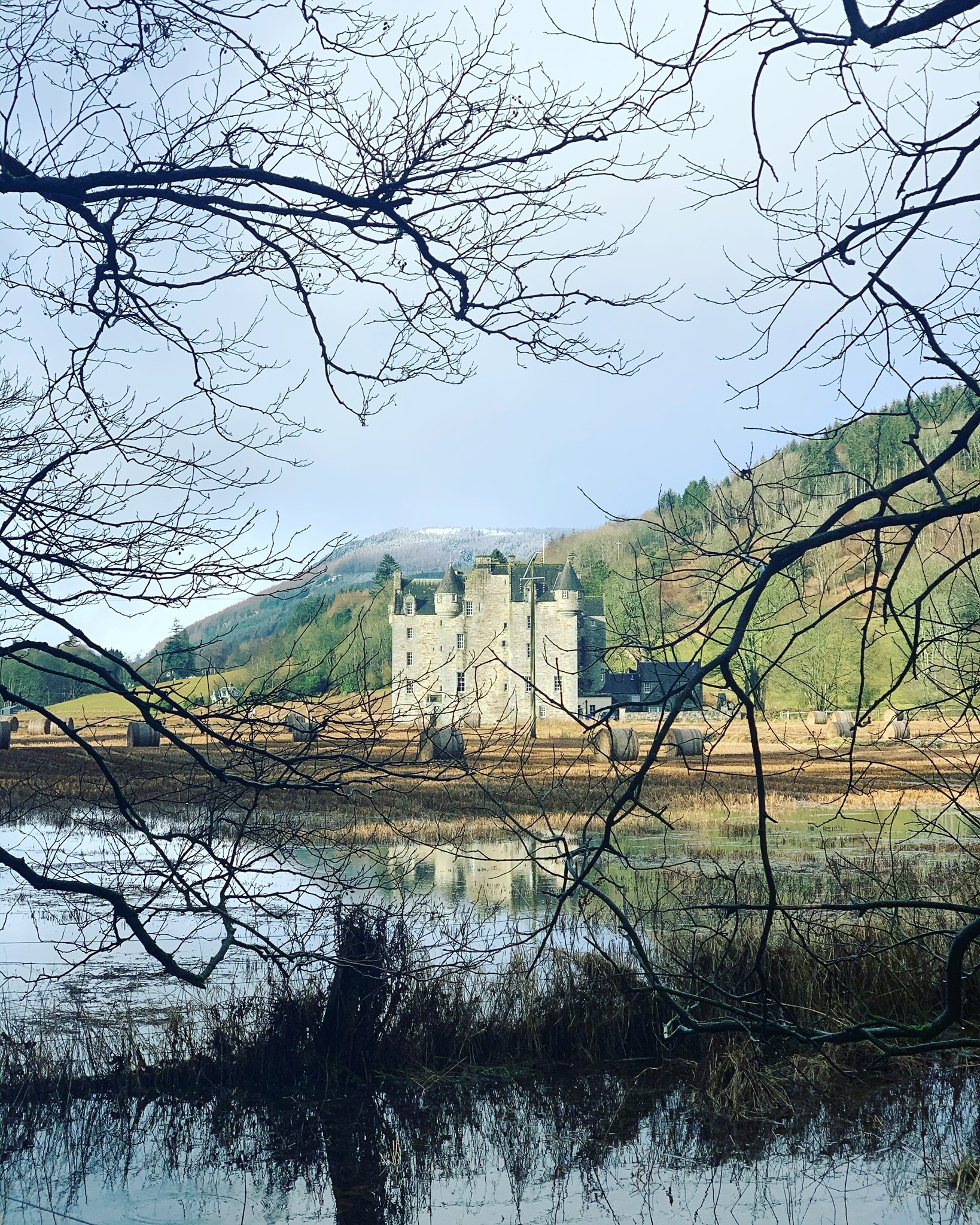 ---
---
January 2020
A big thank you MCS Member Brian Menzies of Brisbane, Australia for sending us a copy of your most recently published book
'PAWKY JOHN: The Life and Times of a Colonial Publican'
to be donated to Castle Menzies library..
What a great read!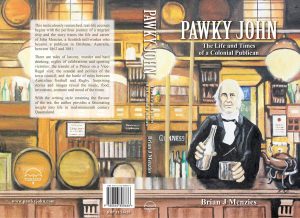 This meticulously researched, real-life account begins with a perilous journey in a migrant ship and traces
the life and career of John Menzies, a Scottish mill-worker who became a publican in Brisbane, Australia between 1862 and 1881.
There are tales of larceny, murder and hard drinking; nights of celebrations and sporting victories;
the travels of a Prince on a Vice-Royal visit; the scandal and politics of the town council;
and the battle of rules between Australian football and Rugby.
Surprising stories and images reveal the music, food, inventions, costume and mood of the times.
With the writing style retaining the flavour of the era, the author provides a fascinating insight
into life in mid-nineteenth century Queensland.
BOOK LAUNCH SPECIAL
Limited-Time Offer $29.95 purchase through
NEW BOOKMARKS
Every online purchaser will now receive a FREE Pawky John bookmark !
Facebook: Pawky John : The Life and Times of a Colonial Publican – History Book
---
January 2020
Happy Birthday Rory and Lisa Menzies for the 15th & 16th January!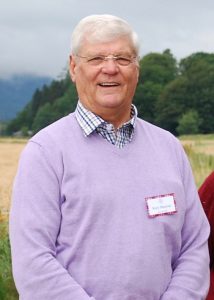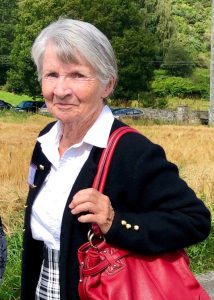 ---
January 2020
The latest edition of the Menzies Clan Society E-Newsletter; No 15  is out this month!
Sent via email to all Menzies Clan Society members, it has great articles to read and a record number of past and present images covering 2019.
Members: If you haven't received your E-Newsletter, please contact us with an updated email address and we will get one to you asap!
Many thanks to Alastair Menzies for all the work he has put into this new edition.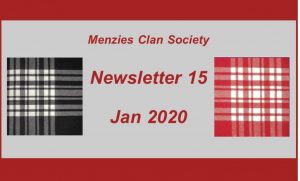 ---
December 2019
Congratulations Karen Menzies Biggs
for winning our competition on Menzies Clan Society Facebook page for favourite photo of Castle Menzies as voted by our 1,100 followers!
Beautiful image taken from the Castle Walled Garden path looking across to the Castle.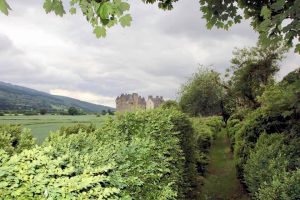 MENZIES FAMILY PHOTO ALBUM
Shout out for old or vintage Menzies Family Photos.
Do you have beautiful old photographs of your past generations of Menzies & Septs families
and would love to help build up our Menzies Family Photo Album?
If so please contact us at clanmenzies.org@gmail.com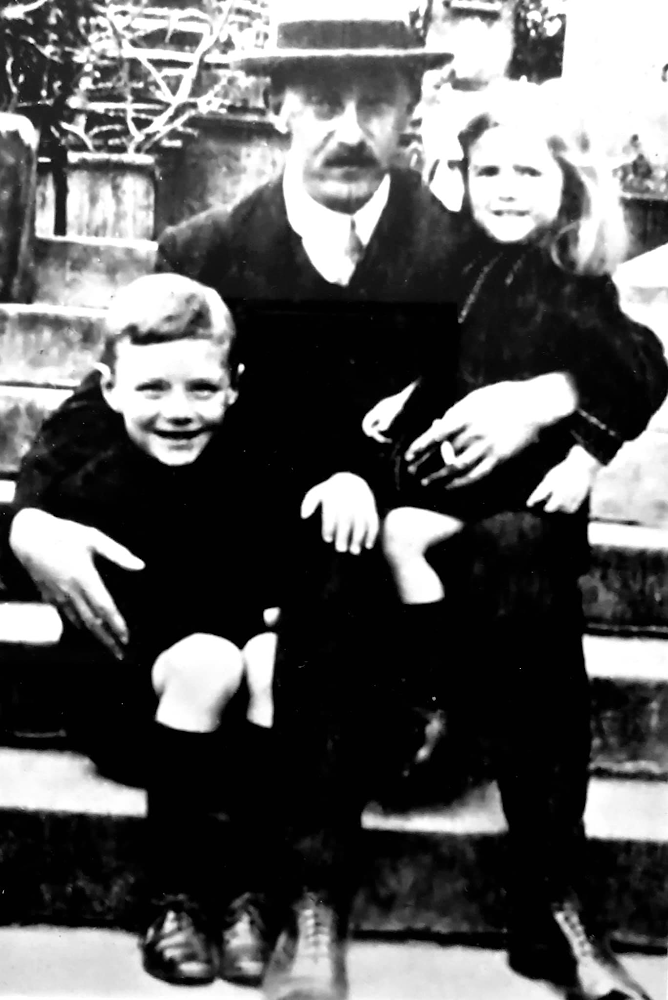 Photo Credit: From the personal collection of Rory Menzies.
' Joys of Clan & Kin '
We understand most Menzies families own a collection of old photographs, passed down from one generation to the next. These precious memories,
considered in the past as one of the joys of clan & kin, have mostly withstood the test of time some framed and displayed proudly in homes,
carried in worn wallets or delicately placed in an old gold brooch or maybe a gentleman's fob watch.
Taken to war or to distant shores to keep alive a personal vision of highlands and home.
Our very own Family Photo Album is being created by a group of Menzies Clan Society members, dedicated to collecting from all Clan Menzies members,
digital copies of past photographs of both clan & family. The Menzies Family Photo Album will be proudly shared with fellow Clan Members and
kept digitally for all time on ClanMenzies.org
Copyright © 2019 Menzies Clan Society or original authors
---
October 2019
'111 Places in Vancouver That You Must Not Miss'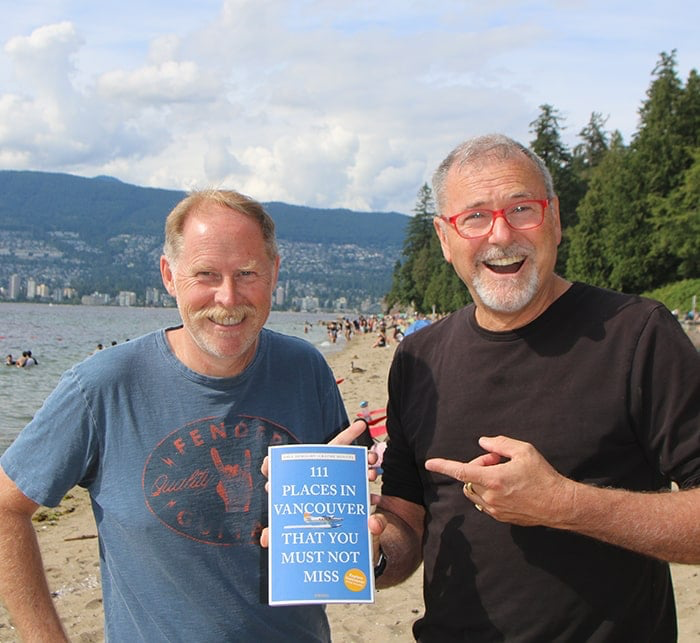 Congratulations MCS member Graeme Menzies along with his writing partner Dave Doroghy, on the excellent reviews of their recently published book
'111 Places in Vancouver That You Must Not Miss'. One very relevant place featured is Archibald Menzies bust in the Van Dusen Gardens in Vancouver.
If you are planning to travel to Vancouver you can purchase the boys book on amazon.com, barnesandnoble.com and dymocks.com.au."
---
October 2019
Congratulations Tristan and Zachary Menzies!
Great to see our Menzies Youth featuring in The Perthshire Advertiser!
'Forgotton grave will languish no more'
Clipping from 20/09/2019 by Melanie Bonn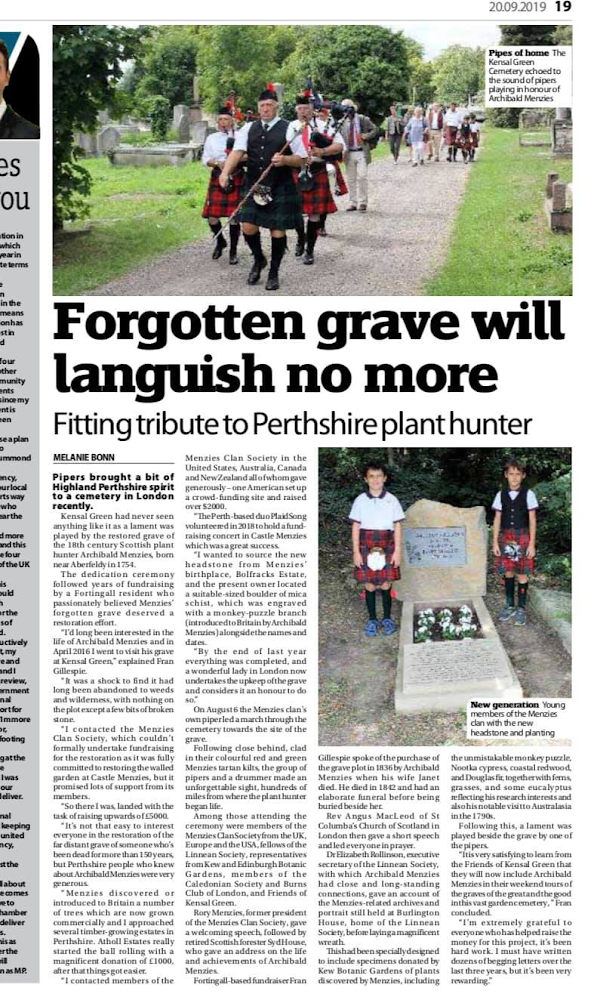 ---
October 2019
Archibald Menzies Memorial, August 2019 Event Update:
Held at the Kensal Green Cemetery in London.
From MCS Member Nick Menzies of California; an update on the Memorial for Archibald Menzies
at Kensal Green Cemetery, London held on August 6th 2019.
'Fine ceremony this afternoon at Kensal Green Cemetery, North London, rededicating the grave of Archibald Menzies. I had the pleasure of bringing a commemorative plaque from the Huntington Library, Art Galleries and Botanical Gardens where I work to the rededication. The plaque from the Huntington was inscribed on a beautiful piece of Madrone (Arbutus menziesii) from northern California.
Archibald was a botanist traveling with Captain Vancouver. Many plants on the US West Coast (and other places) are named after him: Pseudotsuga menziesii (Douglas fir); Arbutus menziesii (Madrone); Nemophila menziesii (baby blue eyes) and many more.
Thanks to Fran Gillespie for spending the last two years or more fundraising and organizing to bring a new headstone from Scotland and organizing this rededication.'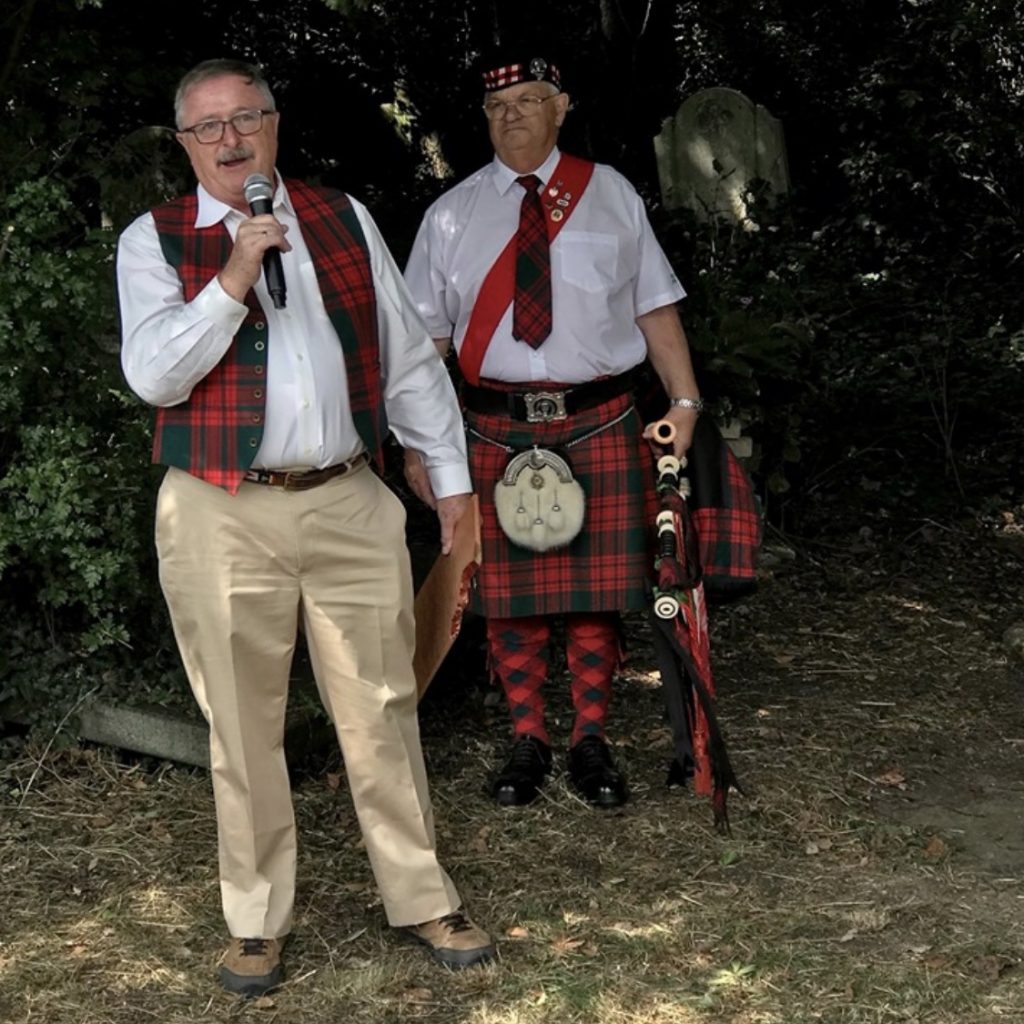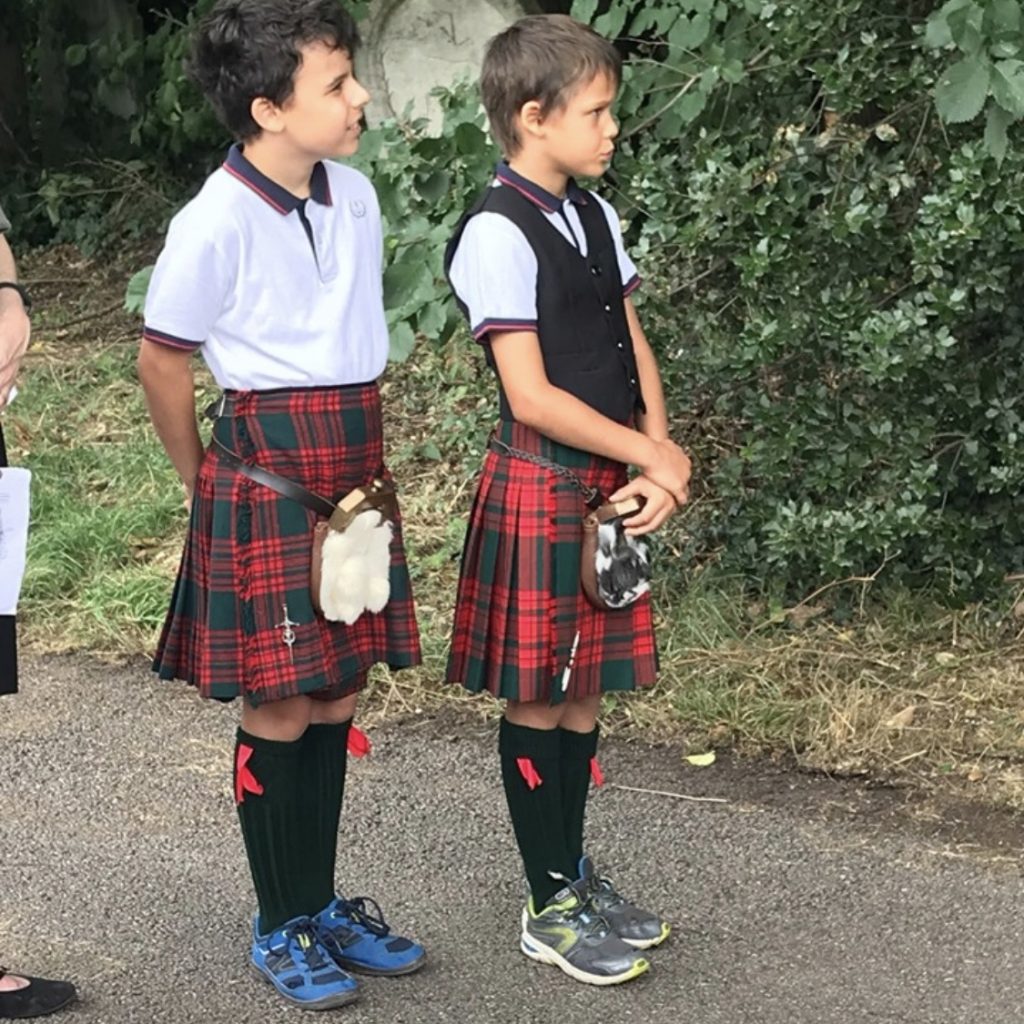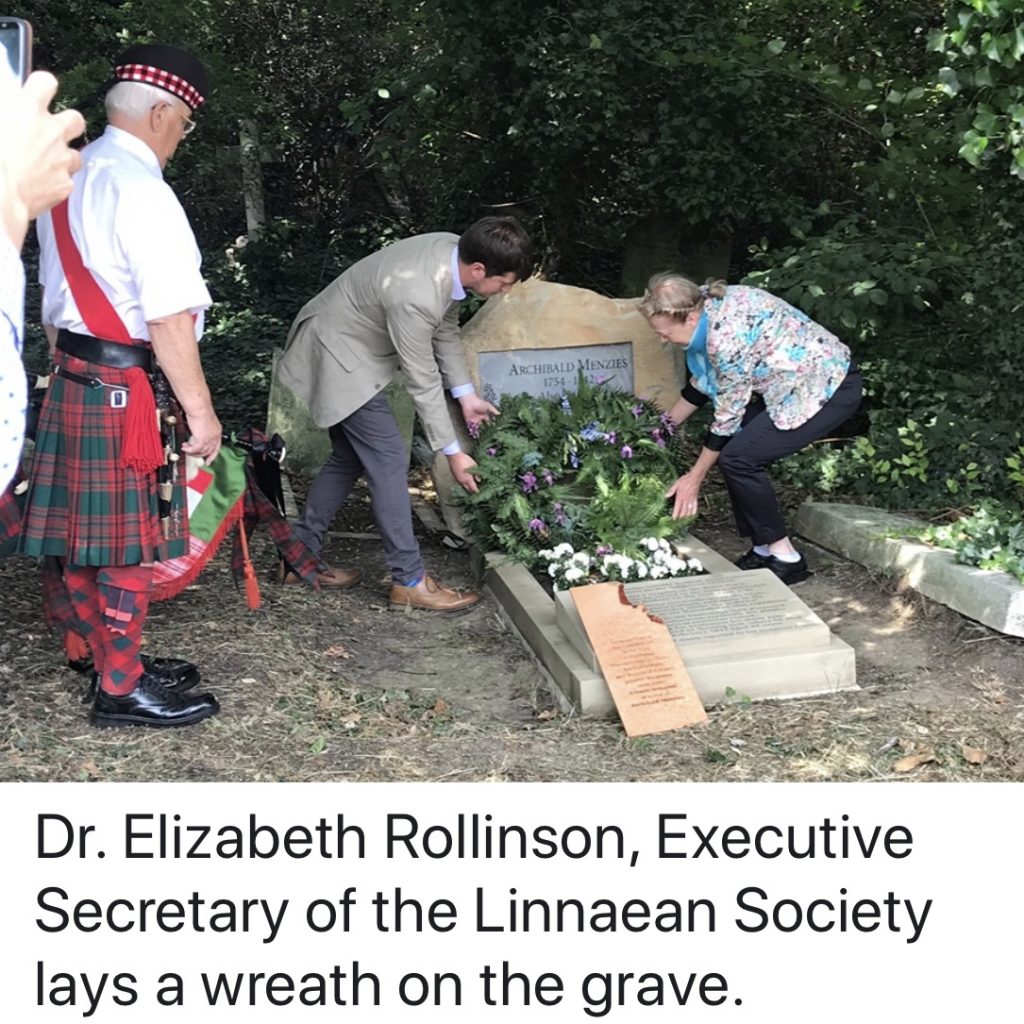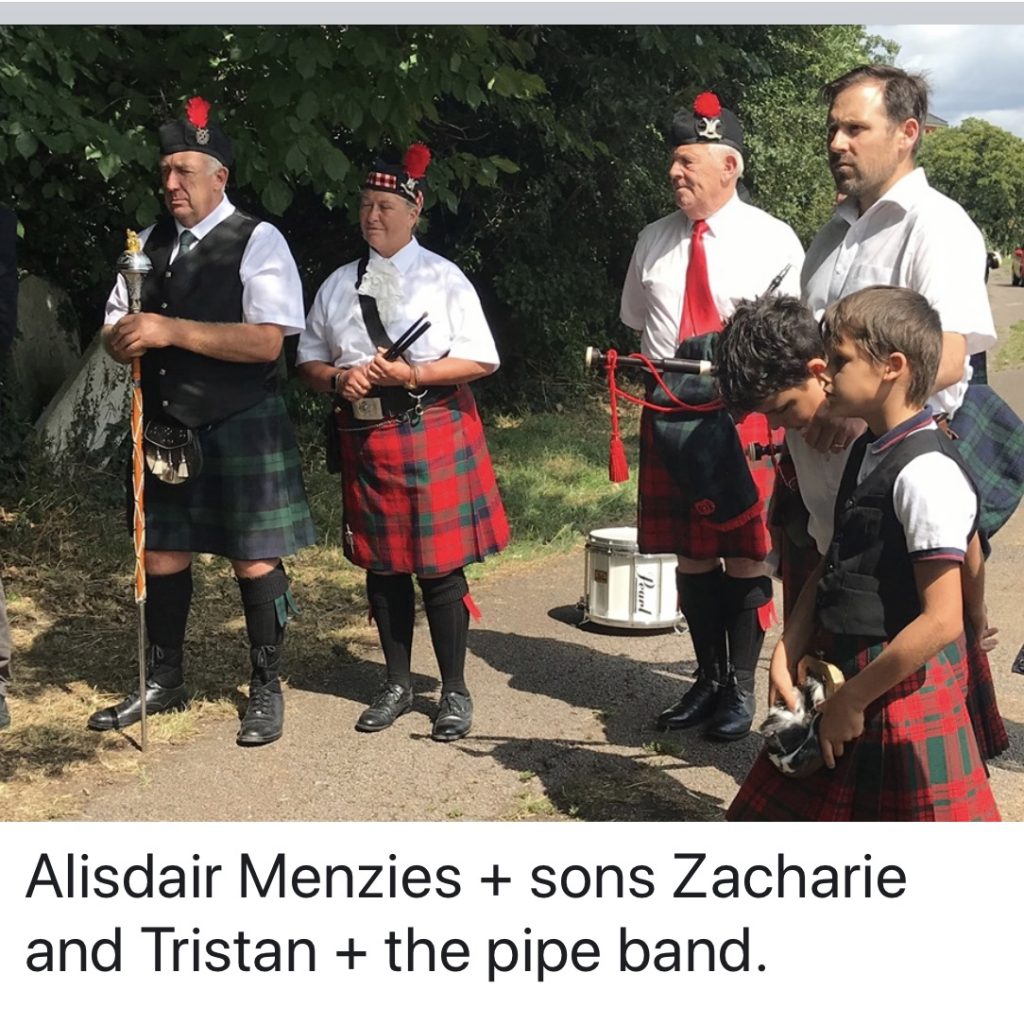 ---
October 2019
Update on Commemoration for Duleep Singh at Castle Menzies August 6th..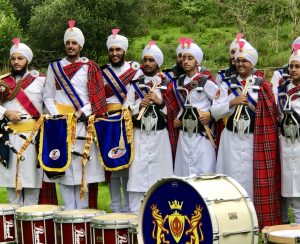 It was a terrific colourful event on the 6th August 2019. Sri Dasmesh Pipe Band from Malaysia visited Castle Menzies as a Cairn memorial, located on the Castle grounds, was unveiled for the last Maharaja of the Sikh Empire who resided in exile at Castle Menzies for 8 years, until 1863.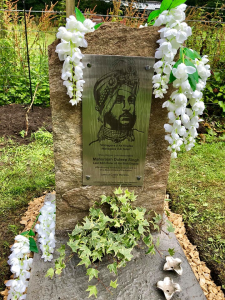 At 11am the band played whilst the Sikh flag was raised to commemorate Duleep Singh
(6 September 1838 – 22 October 1893). Also known as His Highness Maharaja Sir Duleep Singh, G.C.S.I.,
or Sir Dalip Singh and later in life nicknamed the "Black Prince of Perthshire"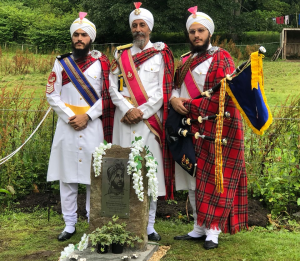 Tirath Singh (right) with Sukdev Singh founder of the band (centre) & Tripert Singh Kalsa on the left!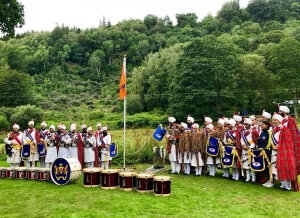 The Sri Dasmesh Pipe Band were in Scotland for the Pipe Band World Championships in Glasgow
and took out the top prize, no mean feat as it was only the second time they had entered!
---
October 2019
The Stone Mountain Highland Games 2019
Outgoing MCSNA President, Rory Menzies, presented a proclamation to Kate Mathews who accepted on behalf of her father David Mathews. The proclamation recognized David's 36 years of dedicated service to the Menzies Clan Society.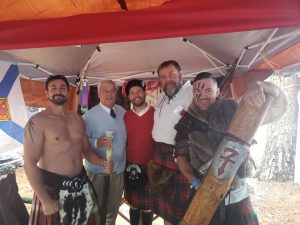 MCSNA CLAN MEMBERS including Rory, Gordon and Scott.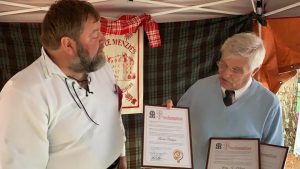 Gordon Menzies Brown, VP MCSNA, and outgoing MCSNA President Rory Menzies present proclamations recognizing
distinguished service to the Clan Society to Hugh Zylstra, Jerry Minnis, and Robin Bentzen at the annual general meeting
today held at the Stone Mountain Highland Games.
Thank you for service!
---
September 2019
AGM Notice of Meeting for MCSNA Inc Members
To the Members of the Menzies Clan Society of North America, Inc.
Please Take Notice that the annual meeting of the members of the Menzies Clan Society of North America, Inc. (MCSNA),
will be held at  Stone Mountain Highland Games, 1000 Robert E. Lee Blvd, Stone Mountain, GA 30083 on
Saturday, October 19, 2019 at 1:00 p.m.
All members are urged to attend the meeting in person or by proxy. If you do not expect to attend the meeting, you are requested to date,
fill in, sign and return the proxy.
MCSNA Secretary>   Please forward proxies to Secretary on or before OCTOBER 15, 2019
---
August 2019
" Genetic Project to tell story of Clan Menzies"
Perthshire Advertiser article, 19 July 2019.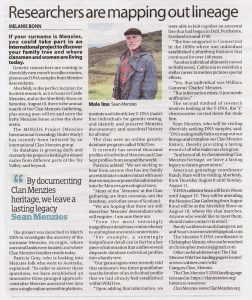 ---
August 2019
A Special Event at Castle Menzies for His Highness Maharaja Sir Duleep Singh (1838-1893)
Tuesday 6th August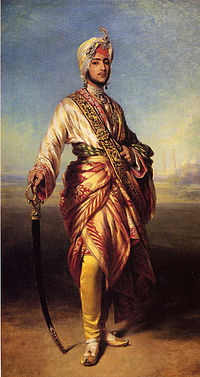 The Malaysian Sikh Pipe Band will be visiting Castle Menzies on August 6th as a Cairn memorial,
located on the Castle grounds, is unveiled for the last Maharaja of the Sikh Empire who resided in exile
at Castle Menzies for 8 years, until 1863.
At approx 11am the band will play whilst the Sikh flag is raised to commemorate Duleep Singh
(6 September 1838 – 22 October 1893), also known as His Highness Maharaja Sir Duleep Singh, G.C.S.I.,
or Sir Dalip Singh and later in life nicknamed the "Black Prince of Perthshire".
All are welcome!
---
June 2019
MCSNA at the San Diego Scottish Games
June 22 – 23 2019
Menzies Clan Society of North America will be represented at the San Diego Scottish Games June 22 and 23; we'll have a booth with information on the Menzies Clan Society and how to join, Castle news and more.
Come check it out, if you're in the area.
Save the date! 
---
June 2019
'JACOBITE CLANS' Exhibition
29 June -19 October 2019
If you are attending The Menzies Clan Gathering at Menzies Castle in August, you may be interested in checking out this exhibition.
At the Perth Museum & Art Gallery
From 29 June -19 October 2019
Entry is free.

For summer 2019, Perth Museum and Art Gallery present a major exhibition exploring the Jacobites in Perthshire.
This exhibition coincides with the 330th anniversary of the Battle of Killiecrankie. It will focus on the great clans and
families of Perthshire, revealing hidden stories.
The exhibition brings together nationally significant museum objects, alongside items from private collections never
before seen in public. Jacobite Clans will chart the history of a feuding nation through the lives of those at the centre of the Jacobite Wars.
Coinciding with the museum exhibition will be a display on the upper floor of the AK Bell Library in Perth. The display will feature
a large illustrated family tree based on the Nairne family which will highlight the close-knit family connections between Perthshire Jacobites.
This tree will inspire visitors to explore their Jacobite heritage or their Perthshire connections. Using resources from Perth and
Kinross Archive including a Jacobite database of names, Old Parish Records and clan histories we will help visitors to research their family tree.
---
May 2019
Message from Fran Gillespie
Re Attending Archibald Menzies Memorial at Kensal Green Cemetery, 2pm, 6th June 2019
"Anyone who would like to attend can contact
me
f
or
a plan of the cemetery with Archibald Menzies' grave site highlighted.
There are 65,000 graves in that cemetery so the plan is essential — there isn't always someone on duty at the gate to direct people.
I'll shortly be sending out an invitation, plan and how-to-get-there information to as many people as I can, and it will also be added here,
on the website.
Thanks Fran!"
---
May 2019
CONGRATULATIONS! to author Lynne Jonell on the publication of 'TIME SIGHT'

Her children's time-travel novel is about Castle Menzies. The books are finally printed
and their on-sale date in the US is May 14 and in the UK on June 1st this year.
In Lynnes own words from a recent email..
"I would like to send two books (signed First Editions) for the Castle Menzies library
and hopefully copies of the book will be offered for sale in the Castle gift shop.
I just want to say thank you again for your kind permissions, support, and
information throughout this lengthy journey! It's been a delight to connect with you
all over this project, and I hope that someday I'll have the privilege of meeting you all.
Until then, fare thee well!
All my best,
Lynne"
www.lynnejonell.com
www.bookologymagazine.com/page-break/
Thank you Lynne on behalf of all Menzies Clan members for your generous donation
to the library and we look forward to making Time Sight available for purchase in
our Castle Menzies gift shop soon.
What a great souvenir or gift for the younger members of any visitors family!
---
April 2019
An Invitation 
MENZIES  CLAN GATHERING 2020
in Invercargill, New Zealand
for more details…  17-19 April 2020 Invitation>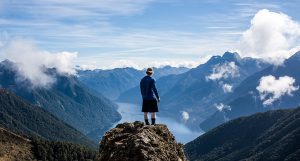 ---
April 2019
Archibald Menzies, 1745 – 1842
LONDON AUGUST 6th at 2pm – A DATE FOR YOUR DIARY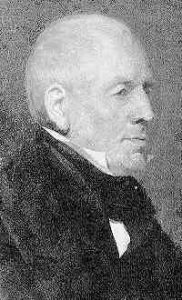 The Restoration of the last resting place of Perthshire Botanist Archibald Menzies is completed and a ceremony
to celebrate the life of this great man and to re-dedicate his restored grave will be held beside his grave site in Kensal Green Cemetery, London UK 2pm on 6th August 2019..
for more details got to
Dedicated Archibald Menzies Page>
---
March 2019
Unveiling Our New Website
The Menzies Clan Society Council would like to welcome you to our new Clan Menzies website !
We hope that all our members like the new style, which we are planning to develop further over the next few months with more members information in a private area, a short film from Hollywood and extra Photo Galleries.
For me, it has been a pleasure to be part of the team who have worked on the website project, but most of the hard work has been done by three others.
I would like to thank Clan Society member Sue Barnes, now Creative Director, of Melbourne Australia for all her excellent work, and many long hours sorting and editing content & images, creating slideshows, new information and designing the overall creative style and site map. Tim and Fiona, from Purple Pelican Designs have also worked extremely hard on the IT side, from template design to providing us with a wonderful new private Members Area. All three have worked together to create a very attractive new Website.
Enjoy it and we look forward to your feedback!
Alastair Menzies, Website Director
Secretary of MCS
Menzies Clan Society
---
December 2018
Menzies Clan Society E-Newsletter
If you would like to subscribe to the MCS Newsletter or update your subscription email address,
please contact>  our Secretary by email and add 'Newsletter Subscription' as your subject .