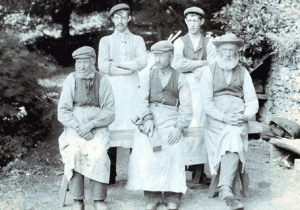 The Menzies Clan Society has in its possession a small collection of papers, acquired through various means, which may be useful to those interested in tracing family members and genealogical information. Unfortunately these resources are limited due to two major historical incidents. Namely the burning of the original Menzies stronghold of Comrie Castle in a dispute with a neighbour (and with it the family papers) and secondly the dispersal of the contents of the family strongroom when the estate was broken up and the castle's contents finally sold at auction in 1919.
Current Family Research available to Members:
Go to Genealogy and Archives in the Members Private area, where active Members can access a list, dating back to c1350 of over 3000 Menzies from our past with their location of birth and dates. Archives and Photographs in the Members Private Area are being constantly updated and soon to be published.
There are also links to the Clan Menzies Genealogical Projects on WikiTree which over 30 Genealogists have worked on, some for many years, to collate all our historical information.
To access Genealogy and Archives go to Members Login>
---
Menzies Clan Society Recommends:
---
-The Scottish Genealogical Society
The Scottish Genealogical Society can recommend a Professional Researcher..
http://www.scotsgenealogy.com
---
- Genealogical Data for Scotland
The official government source..
http://www.scotlandspeople.gov.uk/
---
- The Statue of Liberty / Ellis Island Foundation, Inc.
Those from the United States may find this link to be useful..
http://www.ellisisland.org/
---
- The Black Watch
Trace a Soldier..
---
- Menzies Genealogy
Resource for looking up Menzies Ancestors..
---
Commercial Sites
These may also be useful in your family research-
---