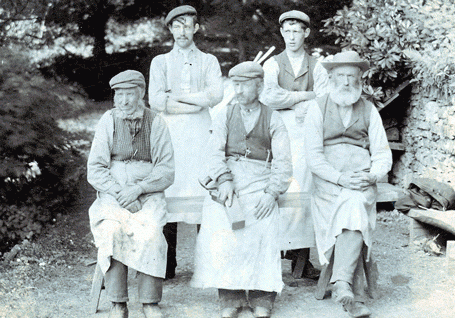 ---
The Menzies Clan Society has in its possession a small collection of papers, acquired through various means, which may be useful to those interested in tracing family members and genealogical information. Unfortunately these resources are limited due to two major historical incidents.Namely the burning of the original Menzies stronghold of Weem Castle in a dispute with a neighbour (and with it the family papers) and secondly the dispersal of the contents of the family strongroom when the estate was broken up and the castle's contents finally sold at auction in 1919.
---
Current Menzies Family Research
Clan Menzies is now featured on the WikiTree.com 'Scotland Project'. The Clan Menzies team together with team leader David Urquhart are creating a dedicated profile and database for all Menzies and Septs extended families worldwide. Menzies Clan Society and Castle Menzies are also profiled on WikiTree.com and Wikipedia. Our thanks to the WikiTree Scotland Project/Scottish Clans and the 30 or more voluntary WikiTree Genealogists from around the globe who have worked, some for very many years, on collating the following database of published lists of ancestors with the Menzies and Septs surname.Our free Database spans 600 years of Menzies from 1350 to the early 1950s and appears here for research purposes only. We hope that this comprehensive list of thousands of past Menzies will be helpful and a useful resource to open a new door on your long lost relatives and ancestors.
---
Menzies Genealogy Database
Click date to open
---
Menzies Genealogy Resources
You can further explore and search for more information including Menzies and Septs names and extended families, family trees, images, biographies, and sources at: https://www.wikitree.com
---
Menzies Genealogy and Archive Room:
For further information on the development of  the new Genealogy & Archive Room, log in to the Members Private area.
---
Menzies Publications
All publications are constantly updated and all back-dated issues are available
in the Members Private Area.
---
Menzies Family Photo Album and certain archives will be available in 2022 in the Members Private area.
---
Highly Recommended:
The Statue of Liberty / Ellis Island Foundation, Inc.
Those from North America may find this link to be useful.. http://www.ellisisland.org/
The Black Watch
Trace a Soldier..