OVERVIEW of the MENZIES CLAN SOCIETY GATHERING.
The Menzies Clan Society's main event for our Members is our Annual Clan
Gathering at Castle Menzies. There has been an annual Gathering held every year since 1957 when the parents of our present Chief, David R. Stueart Menzies of Menzies, held the first meeting and resurrected the Menzies Clan Society. This meeting took the decision to buy Castle Menzies. All Members are most welcome to attend!
---
2021

CLAN 

GATHERING 
Many Thanks to Torin Menzies on behalf of  MenZiesGenZ (our youth initiative on Social Media), Iain Menzies and Tom Stone for these cracking photos of our Gathering weekend in August 2021.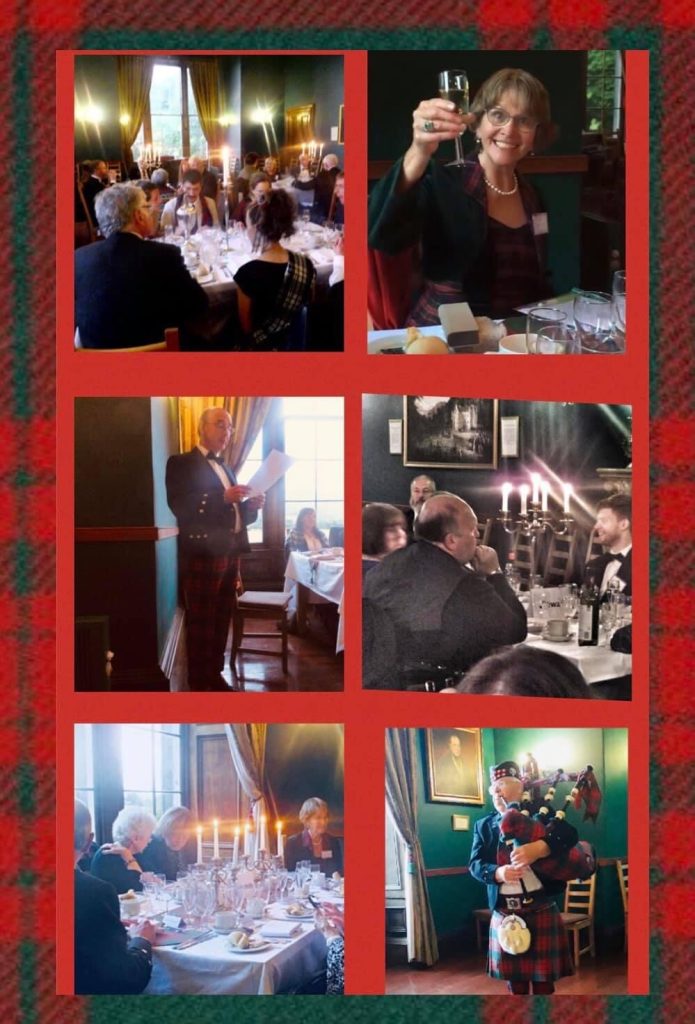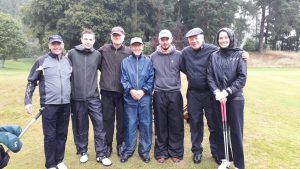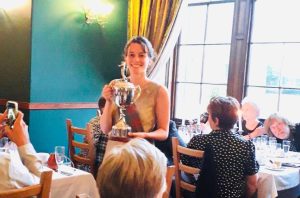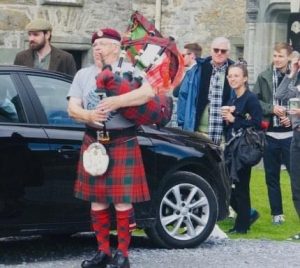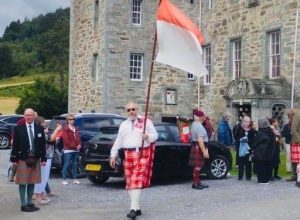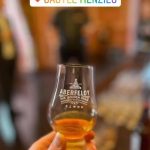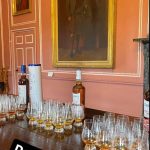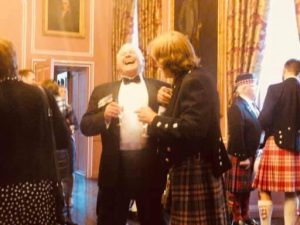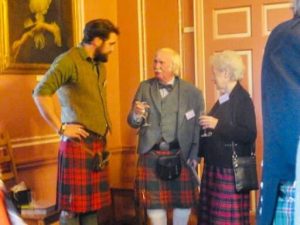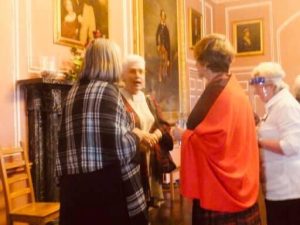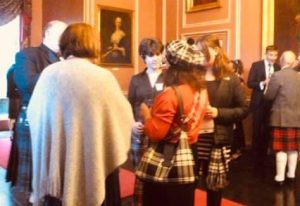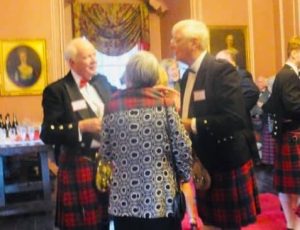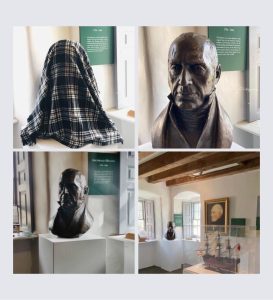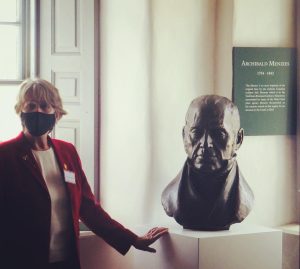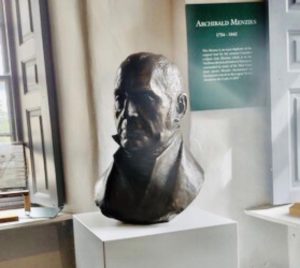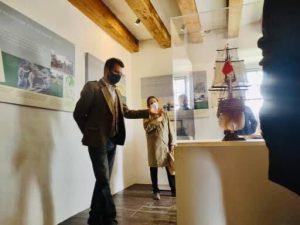 ---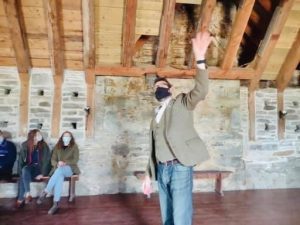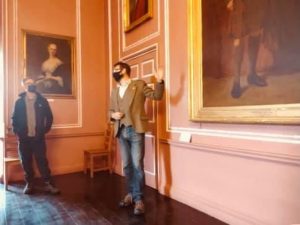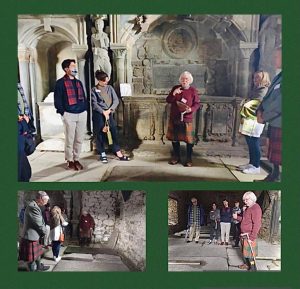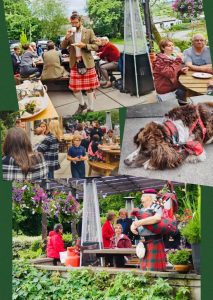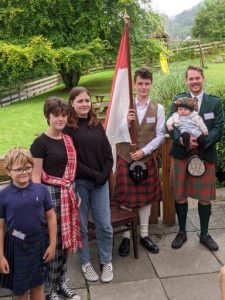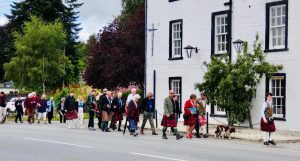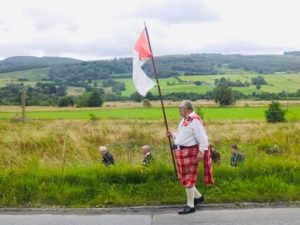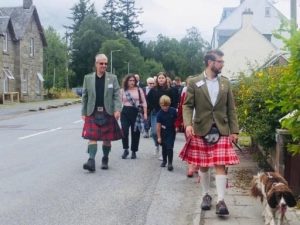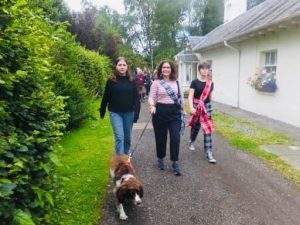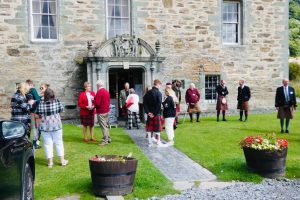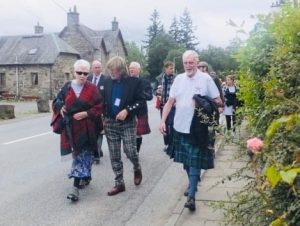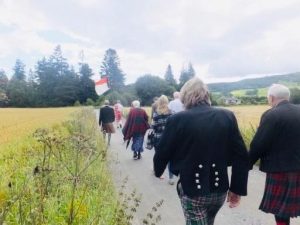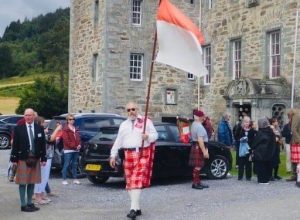 ---
2021

CLAN 

GATHERING 

PROGRAMME
FRIDAY 13TH AUGUST
1pm 16th Menzies Clan
Golf Tournament
1pm meet up for 1.30pm​ tee off.
​​Kenmore Golf Club
​​Clubs & trolleys can be hired
Contact: Iain Menzies –membership.menzies@gmail.com
3pm​​ Scottish Country Dancing at the Castle
​​Beginners of all ages welcome. (1 hour)
3pm Bagpiping in Lang Garret
Have a go at playing the bagpipes! (1 hour)
4pm​ Castle Tour
​​Featuring the history of the Clan and the development of the Castle. (1 hour)
5pm Whisky tasting
​​Hosted by Dewars World of Whisky in the Ballroom  (1 hour)
7.30​​pm Drinks Reception
8pm Clan Dinner in the Dewar Room
​​Four course formal dinner featuring local Scottish Produce. Wine and other drinks available from the bar.
Seating plan for friends and family who wish to sit together ​​(please advise on booking form)
Dress – Smart/Formal​ Highland dress and Menzies Tartan encouraged
SATURDAY 14TH AUGUST
9.30am​ Castle open
10am Clan Society AGM ​​(1 hour)
11.30​​am March to Weem
​​Assemble at the Castle for the traditional  march to Weem with the Menzies Pipers and then on to the ​​​​Ailean Chraggan hotel.
12pm Lunch at Ailean Chraggan​ Hotel
4pm​ Old Kirk Tour
Guide : Tommy Pringle (1 hour)
4pm Dewars Distillery Tour
At Dewars Distillery, Aberfeldy (1 hour)
8pm Clan Ceilidh
​​In the Dewar room till midnight. Entertainment and dancing ​​​​​featuring the Gallivanters band.
Full bar provided. Dress: Casual. Highland dress and Menzies tartans encouraged.
SUNDAY 15TH AUGUST
10.30am​ Church service
at the Weem Church.
10.30​am Castle open
12 noon Friends of Castle Menzies lunch
​​Followed by discussion of FOCM projects.
2pm​ Old Kirk open
5​​pm Castle closed