Our Clan Menzies Virtual Events present an opportunity to learn, collaborate and connect with all Clan Menzies members during these unprecedented times.
These Virtual events are a way forward to fulfilling our Society's objectives – cultivate and strengthen the true Celtic ties of family, the spirit of kin and clanship and the promotion of friendly and social activity and conversations between members of our Clan.
Clan Menzies Virtual Events are created and presented by Menzies Clan Society members who are involved in archiving Clan Menzies research and history. By sharing our knowledge and research through the latest technology, we take preserving the history, traditions, and legacies of Clan Menzies to a new level.
Headed by our Website team, these Virtual Events utilise our Youtube channel, our social media platforms and online video communication platforms such as Zoom. We aim to present opportunities to explore stories of Clan Menzies passed down over the centuries and to stay in touch with the worldwide community of the Menzies Clan Society.
By attending one of the free events in this series, you help support our ongoing effort to bring new and engaging information from the family archives and research of Clan Menzies, Menzies Clan Society and Castle Menzies. If you miss a live presentation, watch recordings of  webinars and video series anytime on our Clan Menzies YouTube channel. 
---
Castle Menzies Tour
Hosted by Tommy Pringle.
---
A VIRTUAL SERIES for SOCIAL MEDIA
The Menzies Mausoleum Video Series.
A Four Part Video Series hosted by Tommy Pringle.  Now showing on Youtube, originally posted to Menzies Clan Society's Facebook, Instagram and Twitter accounts.
---
Zoom WEBINAR
hosted by Menzies Clan Society members Graeme Menzies & Sue Barnes
'A Discovery of Archibald Menzies by Graeme Menzies'
Everyone is welcome to join this FREE event.
Date- November 21st 2020
Using rarely seen images and revealing little-known facts, Graeme Menzies of Vancouver presents an overview of his discovery of Archibald Menzies.
Amazed to discover the Vancouver, Canada, bust of Archibald Menzies was the only one in the world, Graeme Menzies spent uncounted hours researching the personal story and background of one of the eighteenth centuries most brilliant – and most overlooked – botanists.
In this illustrated presentation, Graeme Menzies reveals the little-known and startling backstory of the Scottish gardener who navigated the halls of power as skillfully as George Vancouver charted the west coast of North America.
Graeme will identify some remaining mysteries yet to be solved, and challenge you to help tell the rest of the Archibald Menzies story.
---
'Menzies Clan Society Virtual Gathering 2020'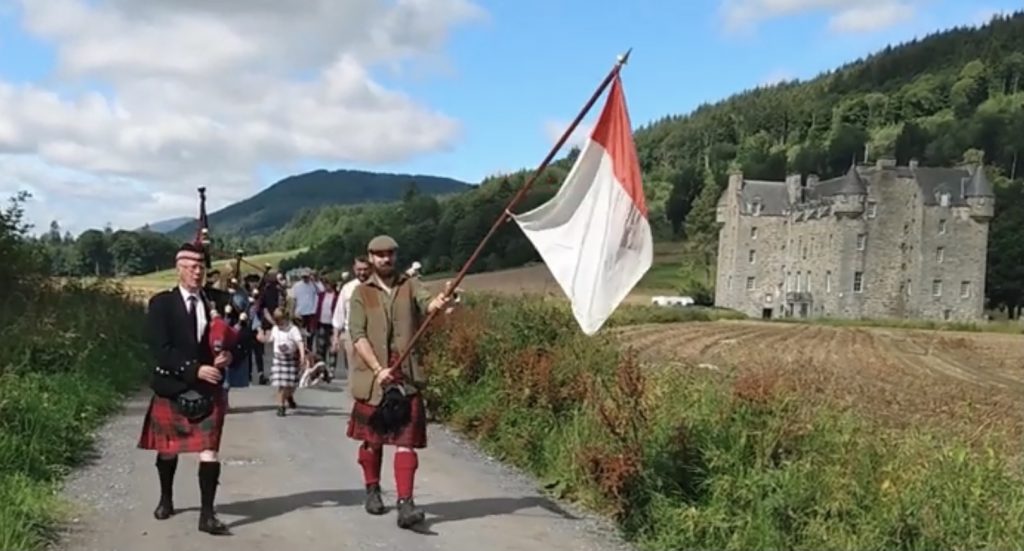 A Free Event.
This free to access virtual programme is now showing on Youtube – CLAN MENZIES
Due to Covid-19 and the cancellation of the annual Menzies Clan Gathering in 2020, this 90 minute video was created by a team of Menzies Clan Society members. It premiered on August 8th 2020 -the day of the traditional Clan March and features in the style of a home movie, some of our traditional gathering activities with a twist!
---
'Menzies Clan Society Gathering 1975-1977'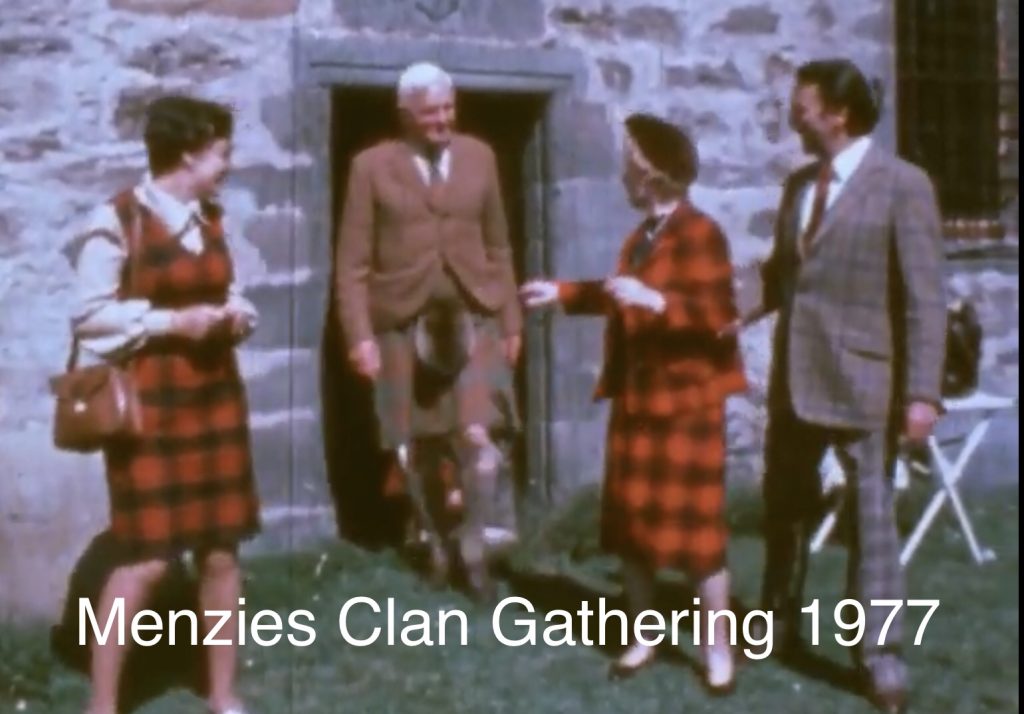 A Free Event.
This free to access virtual programme is now showing on Youtube – CLAN MENZIES
A short film from the archives at Castle Menzies. This 8mm footage by Henri Moissier was shot over two Clan Gatherings from 1975 and 1977.Moissier shows a younger Chief David Menzies of Menzies at Castle Menzies, generations of Society members and highlights of the Atholl & Breadalbane Agricultural Show and Highland Gathering. ©️MenziesCharitableTrust 2020
We have more online cultural events coming up soon.