For enquiries or communication in regards to joining the Menzies Clan Society in Australia,
Contact-
Australian Representative of the Menzies Clan Society 
Sue Barnes, Melbourne, (Vic),                 MCS Council Member
---
A branch of the Menzies Clan Society does not currently exist in Australia however there is a strong presence of Menzies and Septs families
scattered throughout the Australian States and many are members of Menzies Clan Society.
---
These are just a few of the better known events on the Australian Programme…
---
Melbourne Tartan Festival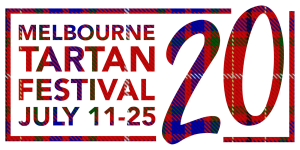 www.melbournetartanfestival.com.au
---
The Sydney Scottish Highland Gathering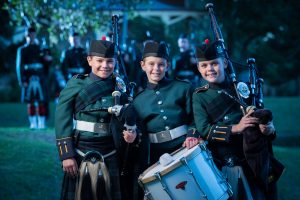 The Sydney Highland Gathering features Pipe Band competitions, Highland Dancing, the Heavy Lifters (kilt wearing strongmen)
and a market fair featuring Scottish goods, fine food, gifts and artisan products.
Competitors and spectators are all welcome
Email Posie for details.
---
Ringwood Highland Games & Celtic Festival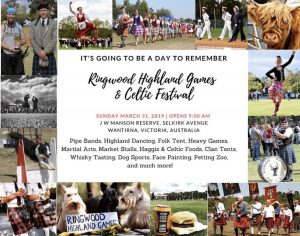 J W Manson Reserve,
Selkirk Avenue,
Wantirna VIC 3152
Email: Ringwood Highland Games
---