The Royal Progress 1842
This is the full article from The Menzies Clan Society Magazine Edition 42. in 2 parts following Queen Victoria's first visit to Scotland in 1842. Taken from the Perthshire Illustrated. Published by A Fullerton and Co, 1844. Article: Tommy Pringle. Edited for the website by Sue Barnes.
Image: Portrait of Queen Victoria around the time of her visit to Scotland mid 1800's.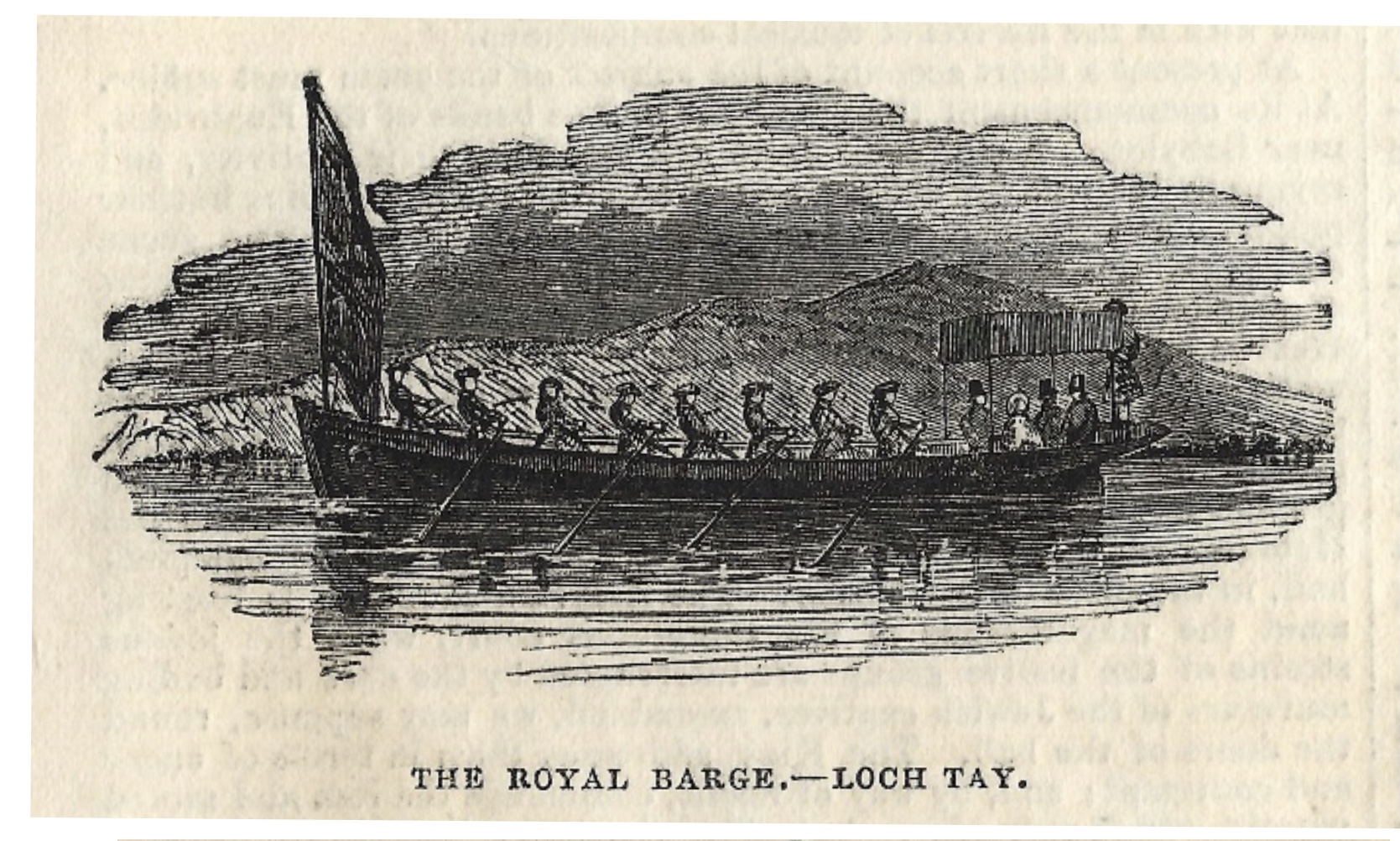 Etching of the Royal Barge with Queen Victoria and Prince Albert on Loch Tay 1842.