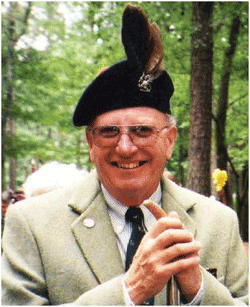 'I hope any visitors to this site who are of the Menzies name or of the Sept names. Or descended from any of these family names, will consider joining us and help in ensuring that the Society and Castle will continue to prosper in the future.
David Menzies of Menzies, Clan Chief
---
Joining Menzies Clan Society
Anyone who bears the surname MENZIES or that of one of the accepted Septs of the Clan or who is descended from a person bearing the Clan or a Sept name may apply to become a Full Member.
Please select your Membership
Family membership is for a family comprising 1-2 parents and each of their children under 18 years, until their 18th birthday. You will be asked for the names & dates of birth of all family members.
Life Members receive a complimentary Menzies crested gift and Clan Menzies certificate amongst other items. A Menzies welcome gift is also sent to other categories of new members.
All new members receive a detailed Members' Handbook.