Unveiling Our New Website
The Menzies Clan Society Council would like to welcome you to our new Clan Menzies website !
We hope that all our members like the new style, which we are planning to develop further over the next few months with more members information in a Private Area, a short film from Sean in Hollywood and extra Photo Galleries.
For me, it has been a pleasure to be part of the team who have worked on the website project, but most of the hard work has been done by three others.
I would like to thank Clan Society member Sue Barnes of Melbourne Australia for all her excellent work and many long hours sorting and editing the content, images and  slideshows, creating new information and designing both visuals and the new sitemap. Tim and Fiona from Purple Pelican Designs have also worked extremely hard on the IT side, to provide us with a private members-only area within our wonderful new design. All three have worked together to create a very attractive new Website.
We hope that you enjoy it and we look forward to your feedback !
Alastair Menzies
>Secretary 
Menzies Clan Society
2019
---
Please Subscribe to our Newsletter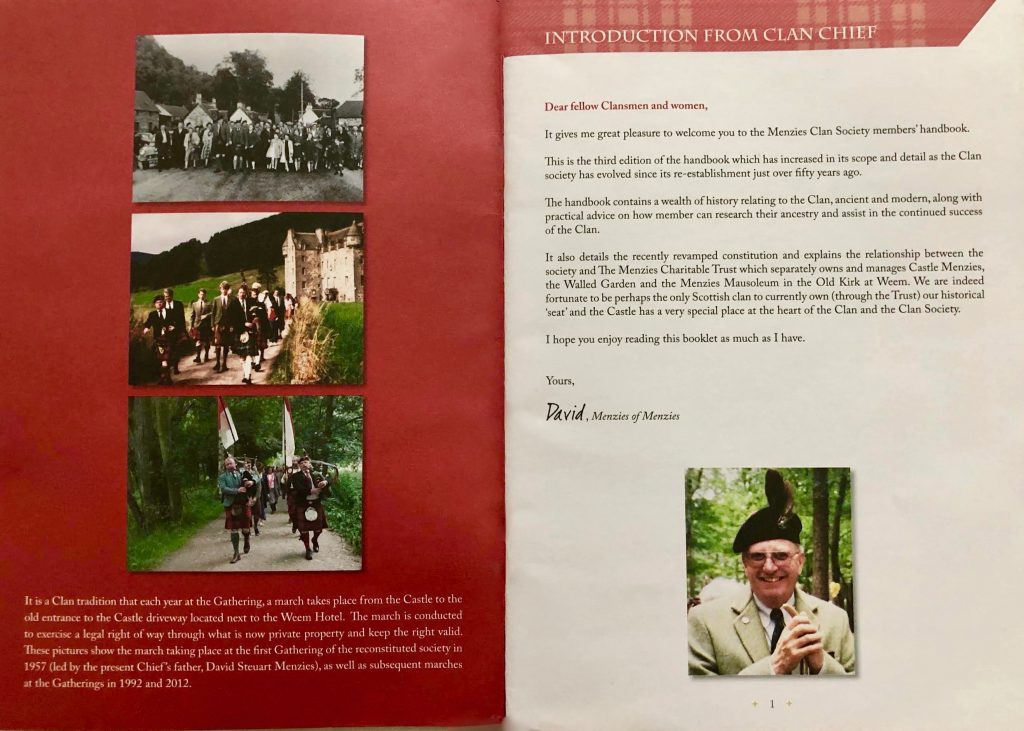 Many of you will have received our new email newsletter keeping you up-to-date with the Society.
If you would like to subscribe to our newsletter, email our Membership Secretary requesting a subscription to the newsletter and include your email address.